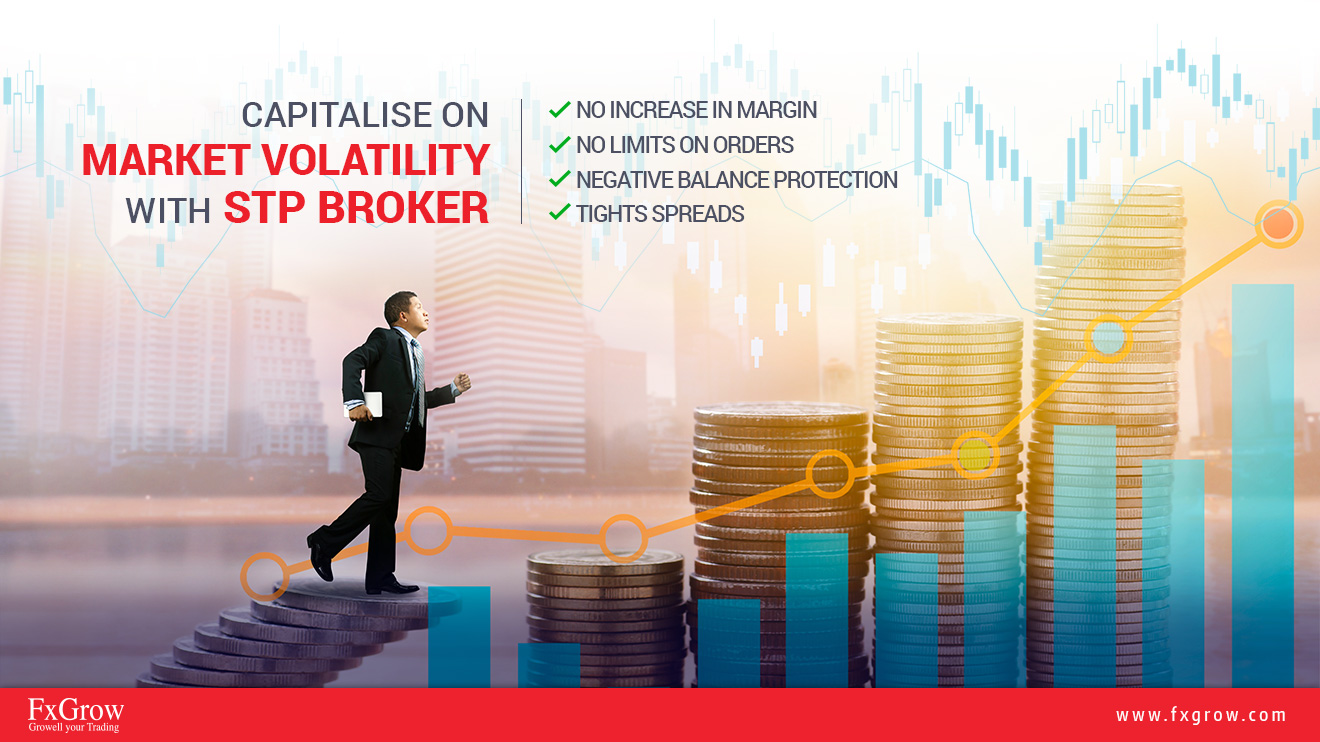 CAPITALISE ON MARKET VOLATILITY WHILE TRADING WITH STP BROKER
FxGrow clients have once again safely navigated turbulent markets thanks to the specific benefits and characteristics of their trading accounts. In fact, all FxGrow trading accounts enjoy negative balance protection, tight spreads, no limits on orders, and of course the ever resilient STP model.
Straight through processing
of orders inherently provides a number of safeguards for traders who are not exposed to the risk of re-quotes or rejection of their orders. This stems from the incredible speeds at which trades are executed, in less than a nanosecond in fact. In other words, the prices you see are the prices you get, because there are simply no delays in the orders being processed. FxGrow has been an
STP broker
since it was launched, meaning that every single FxGrow trading account, is an STP account.
The importance of trading with the
right brokerage is critical for trader protection
. Just this week the markets were rocked by the sudden and dramatic drop in the Dow Jones index. The Nasdaq and S&P 500 also took a beating following underwhelming earnings reports from corporate giants Chevron, Exxon, and Apple, also amid fears that interest rates could be raised due to growth in US wages. The losses were significant and costly, prompting traders around the world to scramble as the ripple effect moved across Europe and in to Asian markets too.
Extreme volatility and sudden market movements are always a test for brokers. Over the years, many cases have been witnessed and documented where the negative consequences were passed on to traders, and in some cases brokers have even gone out of business.
Meanwhile FxGrow continues to stand strong, providing total protection for its clients and their funds, who are able to rest easy knowing that they are shielded from any devastating impact. Indeed, many FxGrow traders have been able to capitalise on market volatility to realise substantial gains. This is due to the fact that FxGrow, regardless of market fluctuations:
ü Does not increase margin requirements
ü Does not add any extra limits on orders
ü Provides Negative Balance Protection
ü Offer the best market prices with the lowest spreads available
All the above factors allow our traders to recover and benefit from the opportunities that abound during market volatility.
Once again, we have seen that FxGrow holds the formula to success and longevity in the trading markets space, offering a level of stability that is becoming increasingly important.
Last but not least, FxGrow caters to investors of all experience levels and investment size, offering
several account types
that can be opened online securely, within just a matter of minutes. Free practice accounts are also available so go ahead and
register with us
and start trading with a true STP broker!