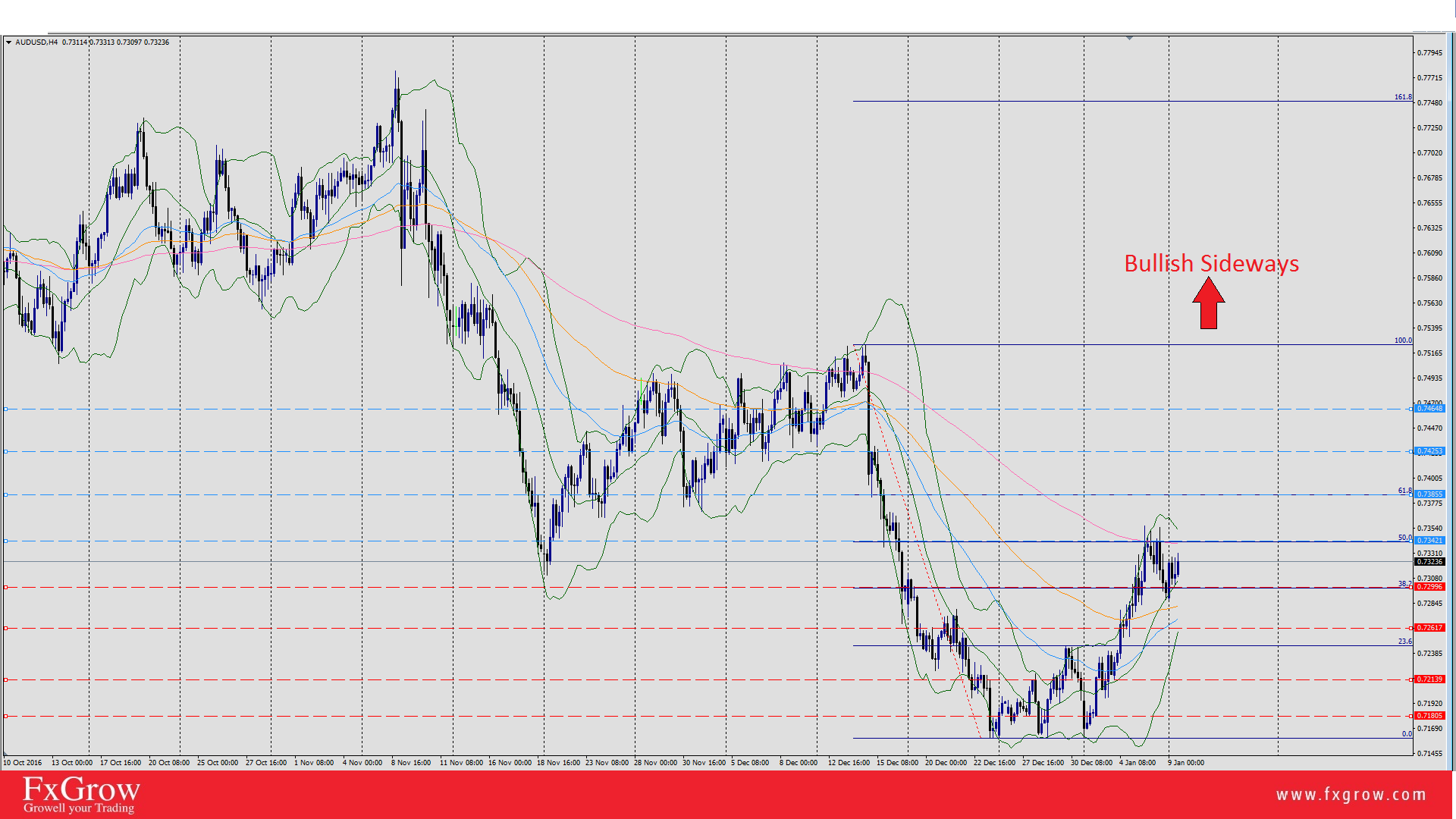 The Aussie strengthened on Friday after a remarkable surge on local trade balance release scoring 1.24B compared with -1.12B on previous session which energized AUD/USD clocking a high 0.7354. The pair couldn't foothold the 0.73 level as US index reclaimed the reins peeking to 102.30 high right before it dropped to 101.30 13-Jan-fresh-lows on Thursday after FOMC late meeting with comments that Trump's policy withholds the possibility of inflation risk being bullish at highly pace. AUD/USD opened with a strong tone with positive building approvals giving the Aussie additional boost as the pair peeked to 0.7327 ignoring US index which is trading 102.41 intraday. Australian dollar awaits local retail sales tomorrow early morning, 12:30 AM GMT, shortly followed by Chinese CPI which could give further charge for the Aussie facing strong US dollar.
Trend : Bullish Sideways
Resistance levels : R1 0.7342 , R2 0.7385, R3 0.7425, R4 0.7464
Support levels : S1 0.7299, S2 0.7261, S3 0.7213 S4, 0.7180
Remark : Keep an eye on Australian retail sales followed by Chinese CPI. R1 is 200 SMA, touching and stalling above it will fuel further rally bulls towards R2&R3 levels. Below S2 level rekindles bear trend forces & the cable will shift to bearish momentum.