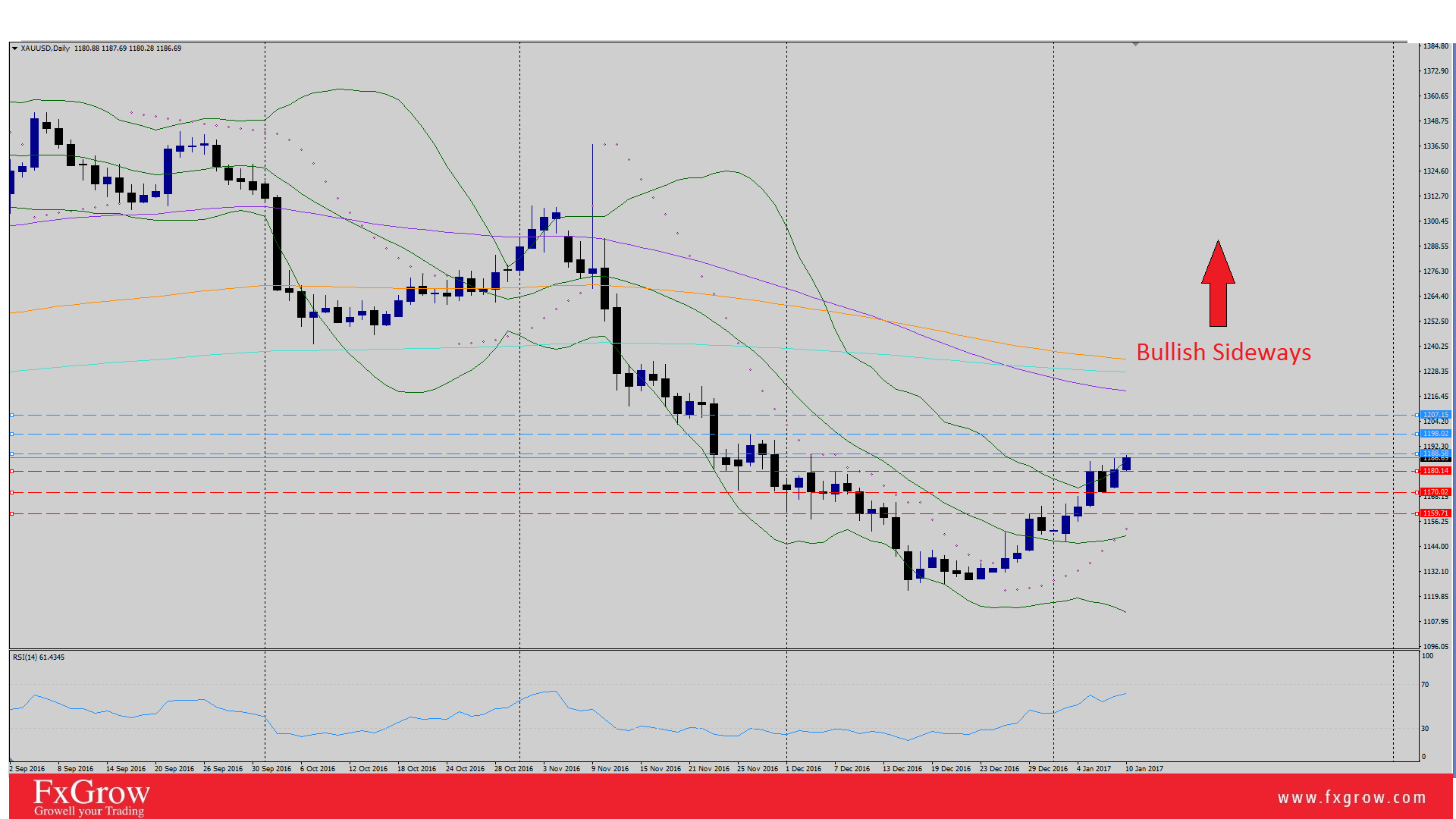 Gold rallies is the talk of the market since Monday's early trading sessions. The yellow shiny metal is on best performance compared to all rivals and has proven once more being a safe haven when traders are disappointed with currencies performance. On Monday, US dollar was on weakest performance after peeking on 2017 to 103.81, the US index dropped yesterday to 101.84, then extended bearish momentum further more to 101.48, closing to 2017 lows 101.30. The collapsing USD was first boosted by comments late Wednesday FOMC's short meeting hinting that Trump's fiscal policy poses inflation risk, second by Boston Fed President Eric Rosengren calling for the U.S. central bank to step up its pace of interest rate increases from the once-a-year pattern, adding warns of inflation risks if it does not. As a result gold surged from 1171.99 low and peeked to 1186.22 high.
In early trading sessions, Asian markets data was disappointing first by Australian retail sales at 0.2% compared with 0.5% on previous sessions, second Chinese CPI scoring a shortage by 0.3% on 0.5% last session. This gave additional charge for gold to dilate bullish trend, clocking a high today 1187.69.
Trend : Bullish Sideways
Key levels to watch : Daily Pp 1180.33
Resistance levels : R1 1188.58, R2 1198.02, R3 1207.15
Support levels : S1 1180.14, S2 1170.02, S3 1159.71
Remark : Keep an eye on US index. Stalling above R1 will fuel further attacks towards R2&R3 levels and increase strong buying but be careful from false alarms and setbacks above 1188 as a first test. Closing below S2 level is needed to shift into bearish trend with additional selloffs towards S3 level.