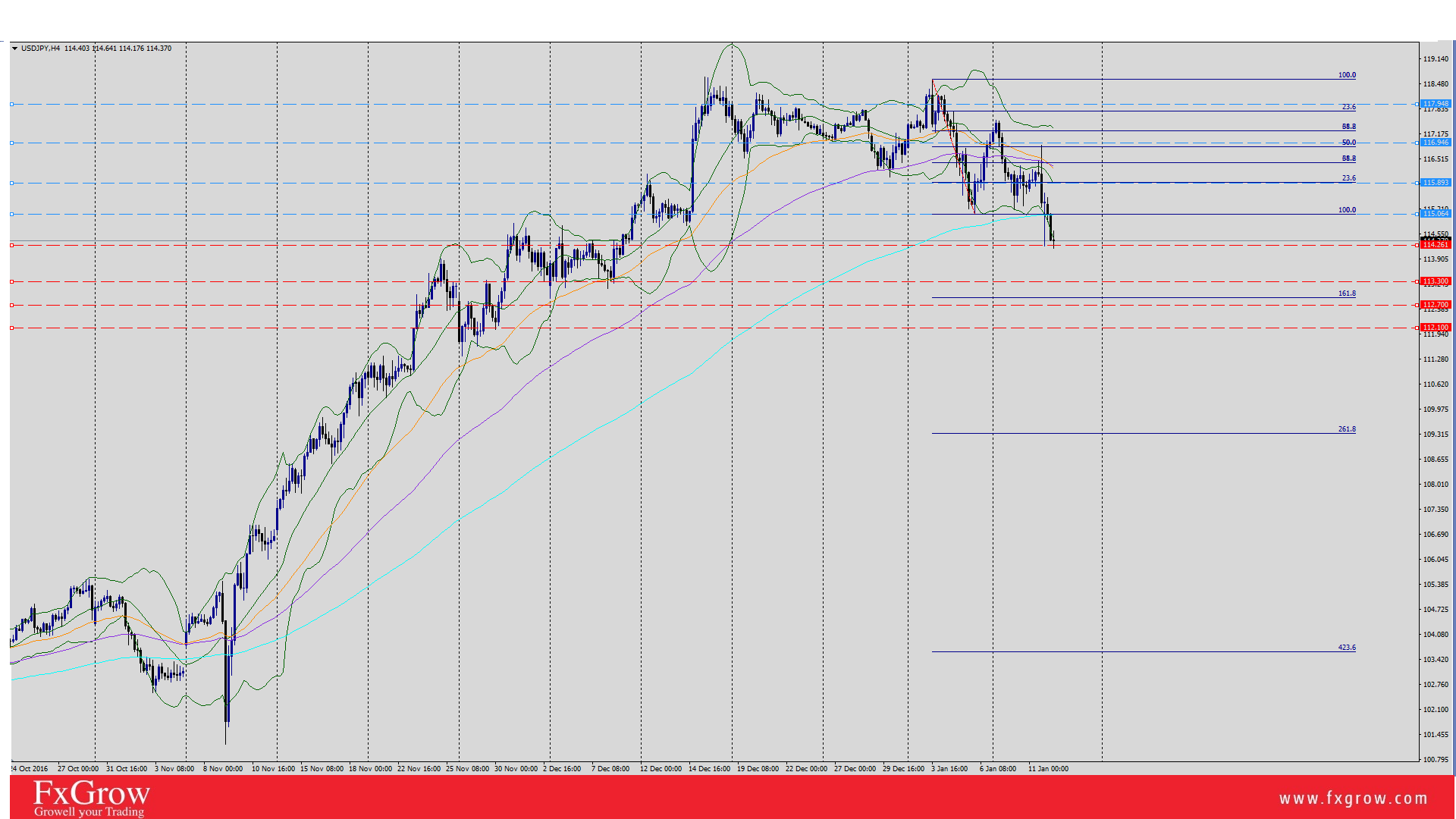 USD/JPY was on a roller coaster yesterday before and after Trump's speech bringing back memories of US election but the scenario was less severe. On Wednesday, the pair rallied to 116.86 high as analysis expected USD will strengthen on Trump's speech but the president, instead of giving the supposed speech, he made an attack on local US companies causing a major loss of their stock value which shortened US dollar as the Index tumbled from 102.96 and anchored at 101.16 today. Yen received additional charge with positive local data first with bank lending added +0.2% to initial 2.4%, second the Japanese current account 180T while forecasts were 148T. As a result USD/JPY extended bearish momentum hitting 114.35 Dec-12-fresh-lows. The pair is currently trading 114.32, below daily Pp 115.50.
Trend: Bullish Sideways
Key levels to watch : Daily Pp 115.50
Resistance levels : R1 115.05, R2 115.89, R3 116.94, R4 117.94
Support levels : S1 113.90, S2 113.30, S3 112.70, S4 112.10
Remark: Keep an eye on heavy US data today and tomorrow both at 1:30 PM GMT. Also, Yellen's speech today at midnight on behalf of US FED. Price range between S1 and R1 but expect more volatility on economic data release. Long positions below S1 level, the cable will shift to bearish but be careful of false alarms as first test. A penetration for R2 level will rapid bull attacks forces towards R3&R4 levels. All upcoming economic events are Automatically updated when new data is released.