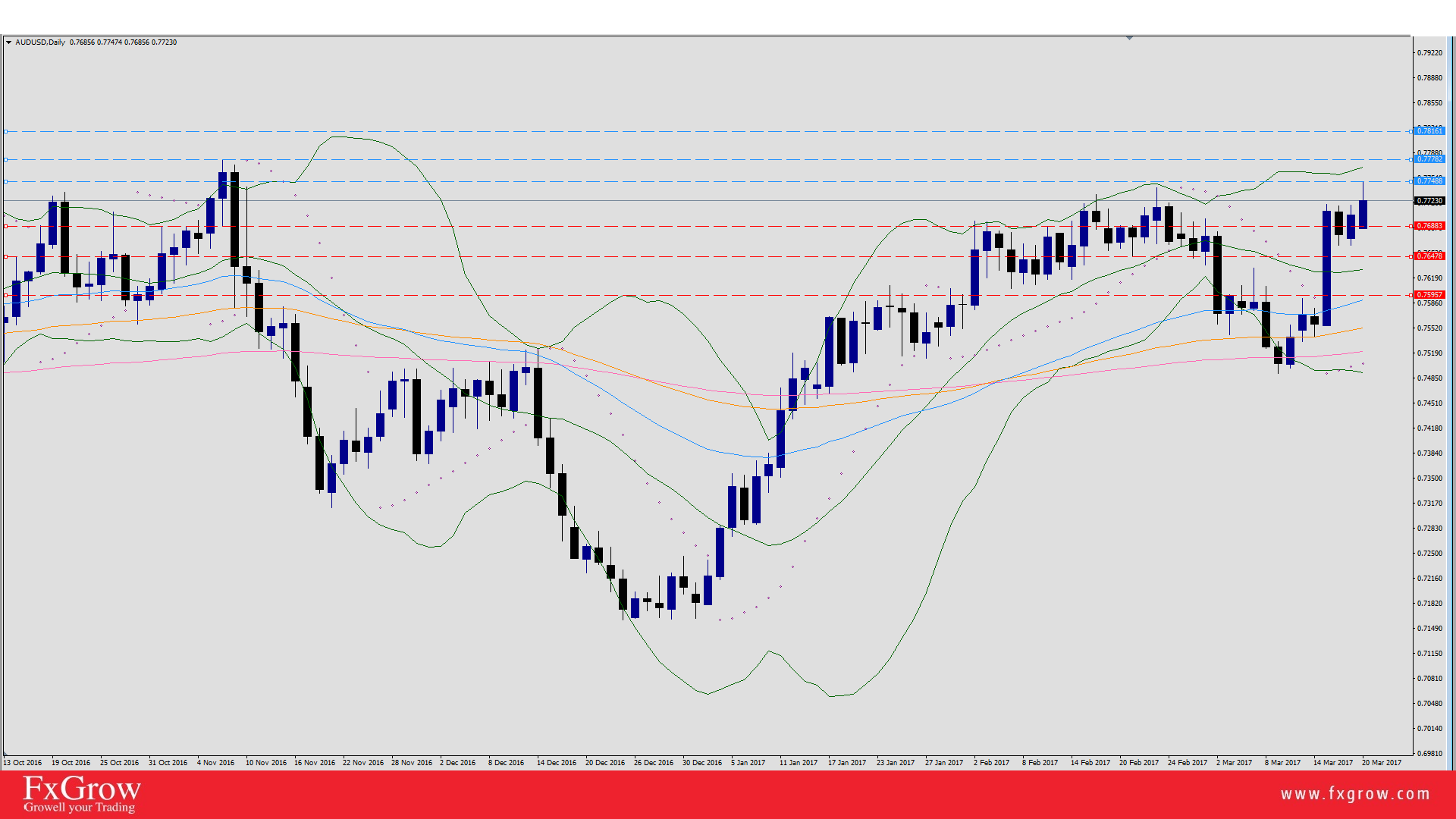 AUD/USD is building on last week's strong gains and has surpassed it with a 2017-fresh-highs at 0.7747. The pair hawkish tone found comfort with US Dollar Index bottoming to 99.81 earlier today, lowest since 6 weeks and weaker US treasury bond yields were seen lending additional support to higher-yielding currencies - like the Aussie. As for AUD, eyes now are centered on RBA Monetary Policy Meeting and markets will be searching for clues as to a hawkish or dovish tilt from the minutes.
As for US Dollar, the greenback is on a date with FOMC member Evans, after that Trump speech with expectation of high volatility depending on the speech's content.
Fundamentals:
1- AUD- RBA Monetary Policy Meeting tomorrow 12:30 AM GMT.
2- USD - FOMC member Evans speech today at 5:10 PM GMT.
3- USD - President Trump speech today at 11:30 PM GMT.
Technical:
Daily Pp 0.7703
Resistance levels: R1 0.7748, R2 0.7787, R3 0.7816
Support levels : S1 0.7688, S2 0.7647, S3 0.7595
Remark : Currently US Index is weak which gives the advantage for the Aussie to score further gains but market should pay attention to Evans speech today, any hints about Fed hikes should boost US Dollar. Also, Trump's speech not to be missed. As for Australian Dollar, RBA meeting might project new insights for AUD depending on the hints sent. Closing above R1 suggests further attacks at R2 level. On the other hand, a penetration for S1 will increase selloffs and wash towards S2. Closing below S3 levels is a signal that the market has ended bullish waves and cable to be considered bearish with intensive declines.