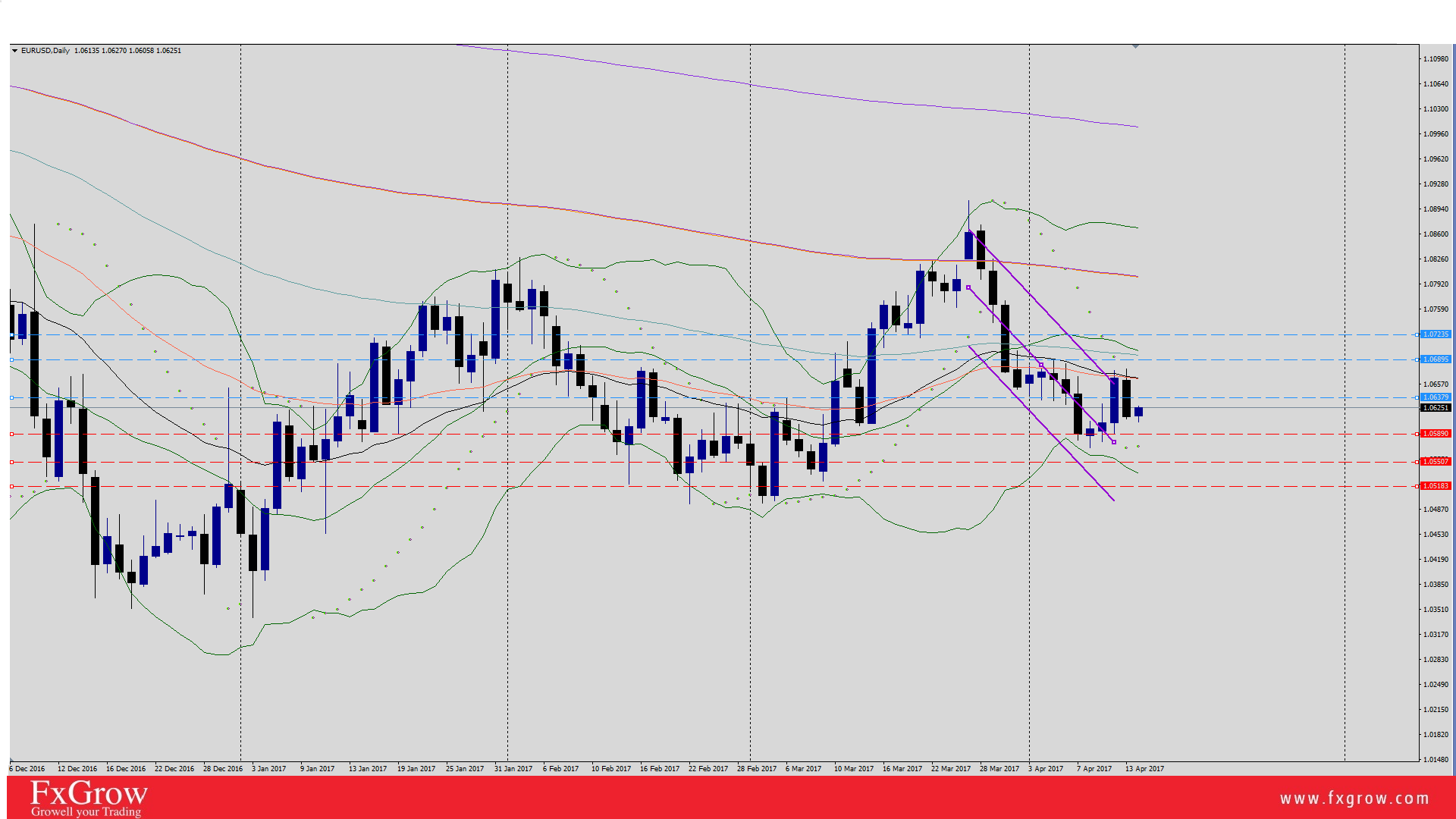 EUR/USD traded flat with stingy 22-pips price action and clocked a high 1.0627, still below 50-SMA (D1) at 1.0663, with a cautious tone persisting across the financial markets against the back drop of the geopolitical tensions surrounding North Korea and today's U.S Mother of all Bombs release on Afghanistan for the first time.
On other hand, French elections knocking on doors with the first round on April 23 2017 and bets are placed by markets between Macron and Le Pen (Anti EU), expectations of high volatility before and after results. Will the EU witness another departure after Brexit and now Frexit?
The pair awaits U.S Data today with Consumer Price Index and Retail Sales in focus. Forecasts for CPI is booked at 0% compared to 0.1% previously, whilst Retail sales scored 0.1% earlier and predictions are left untouched as previously. CPI and Retail sales will impact U.S Index highly, but these two data are vital for inflation and U.S Fed will be watching closely results which will either set the hawkish to dovish tone for next FOMC meeting.
Fundamentals:
1- USD - CPI and Retails sales today both scheduled at 12:30 PM GMT.
Technical overview:
Trend : Bearish
Resistance levels: R1 1.0648 R2 1.0699, R3 1.0723
Support levels : S1 1.0589, S2 1.0550, S3 1.0518
Comment: The market is still in bear trend and the back off on Thursday cautions for pressured action early this week to test last week's basing levels at 1.0637. A close under 1.0637 indicates a further selloff towards S1 level. Trade may creep back higher, but a push over 1.0709 is needed to foster rallies to challenge 1.0738 for a short term bottoming upturn. U.S Data today will draw a better picture on how the cable shall perform.