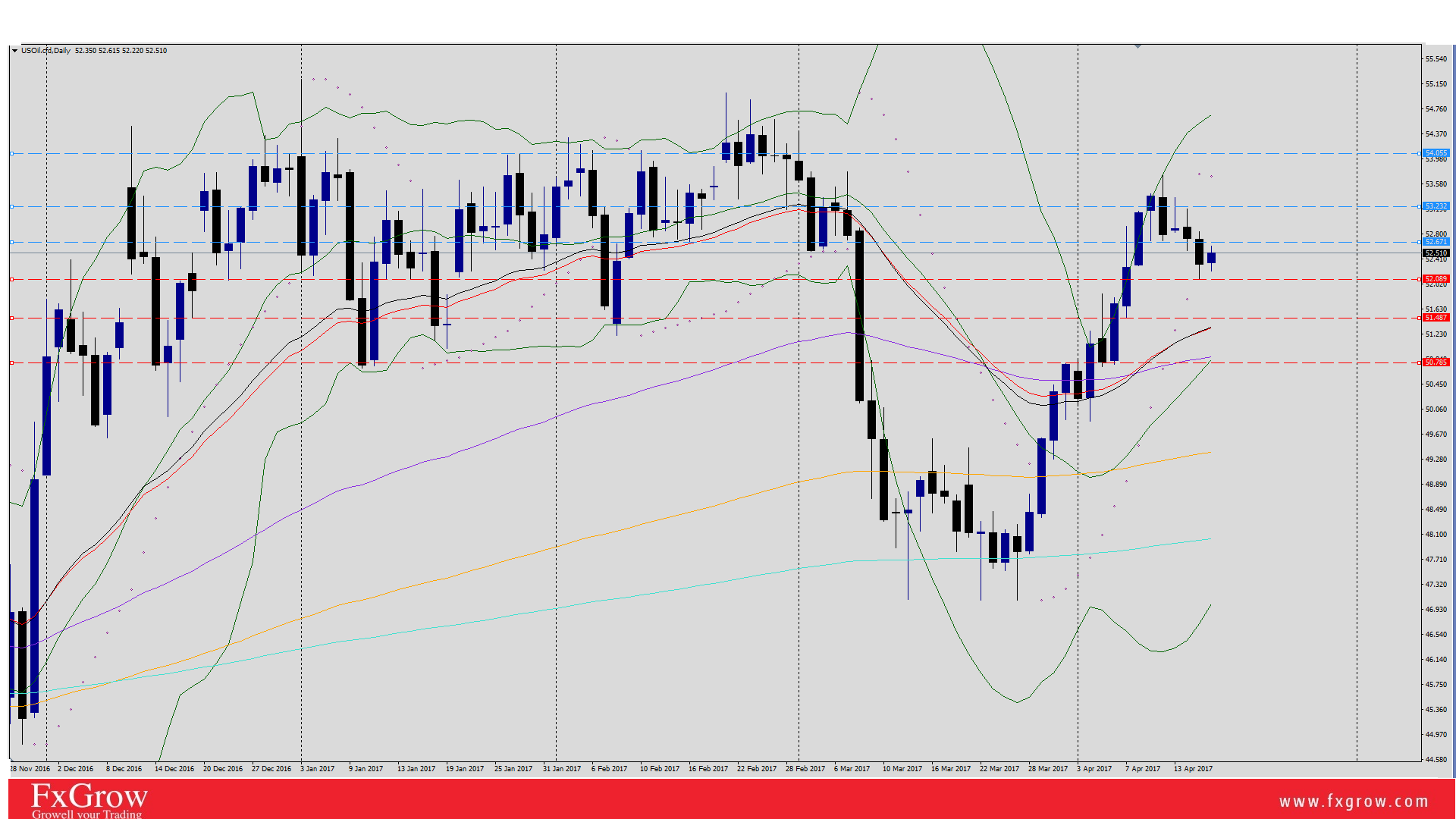 Crude Oil levels dipped -$0.76 yesterday with a 52.09 low, a minor downward correction after API report showed that U.S. crude stockpiles fell less than expected in the latest week while gasoline stockpiles grew unseasonably, but markets remained bloated. On Wednesday, oil showed stability with 52.61 high after OPEC Secretary-General Mohammad Barkindo mentioned that all oil producers taking part in a supply-cut treaty are committed to deliver global inventories down to the industry's five year average and restoring stability to the market.
OPEC and non-OPEC producers agreed in December to cut supplies for six months, helping lift oil prices to about $55 a barrel after a two-year slump. OPEC will review policy for the second half of this year at a May 25 meeting.
Barkindo, crossed wires in the United Arab Emirates, saying that compliance data in March is showing better conformity by the oil producers with the agreement than in February.
OPEC with other producers like Russia, has agreed to curb output by almost 1.8 million barrels per day (bpd) during the first half of the year. Saudi crude exports dropped to 6.96M bpd during February, from 7.7 million bpd in January, according to (Jodi). Its production, however, rose to 10 million bpd in February, up from 9.75 million bpd in January, as domestic refiners processed more oil. (Reuters).
Trump recently waived that Iran's nuclear treaty will be revised, but ever since sanctions were lifted against Tehran, crude oil exports has doubled and more which kept market oil supplies overloaded and contributed to oil bearish levels, at that, Trump has the time to consider any move towards Iran, since it's of U.S interest to maintain lower oil levels.
Look forward for U.S Inventories today which will impact crude levels for the next coming days.
Technical overview:
Trend: Bullish sideways
Resistance levels: R1 52.67, R2 53.22, R3 54.05
Support levels : S1 52.08 , S2 51.48, S3 50.78
Comment: The market remains short term bullish with choppy trading. Closing above R1 will sustain bullish forces and projects for a larger hike towards R2&R3. A close below S1 alerts for futher selloffs with congestion and wash towards S2&S3. Below S3, market will shift bearish.