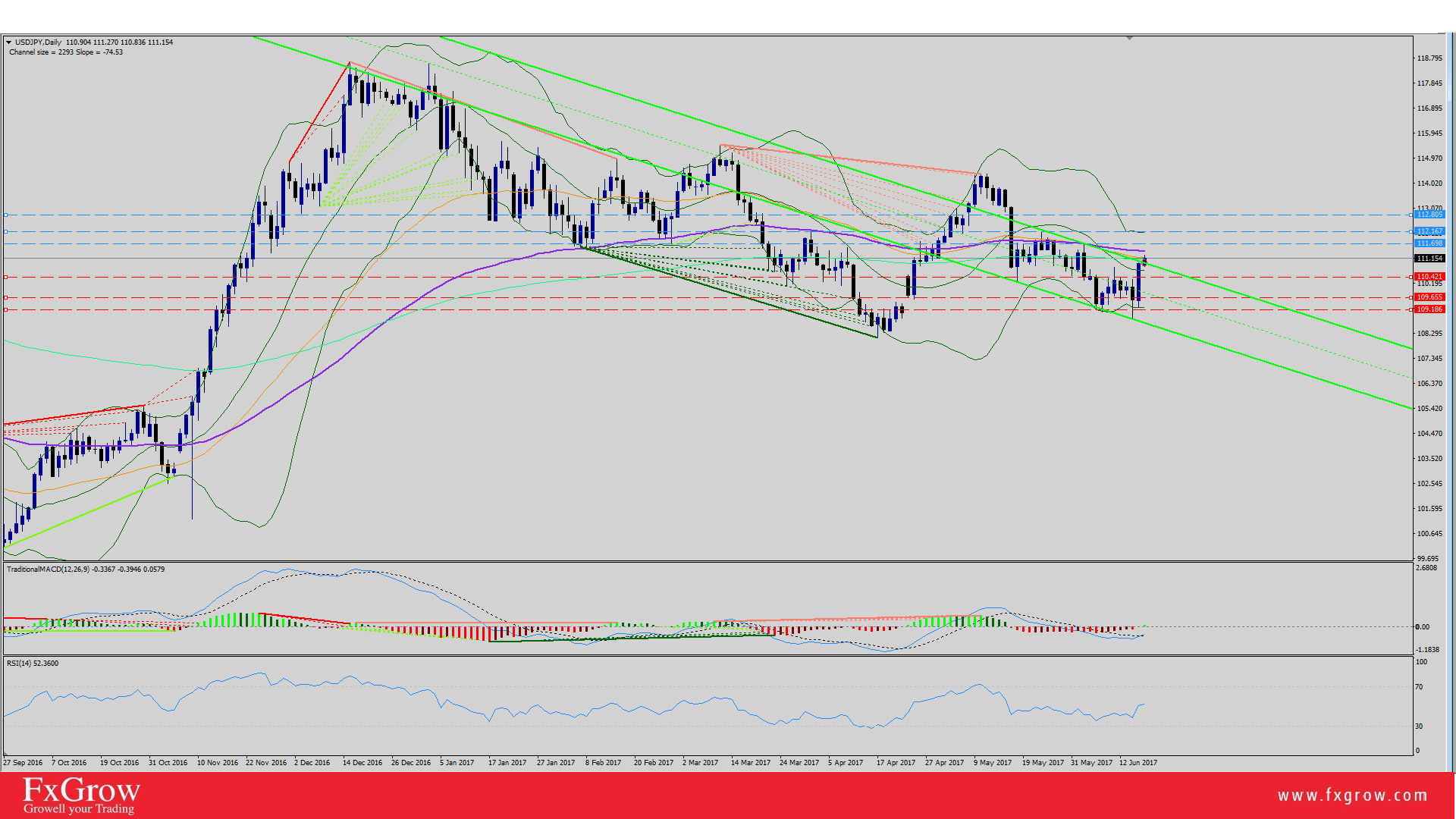 As expected, BOJ has maintained Interest Rates at current -0.1% with 44-pips price action movement for Friday trading session. USD/JPY rallied to to 111.27 high, currently trading 111.15, flirting with 50-EMA at 111.19. Currently, U.S Index is still pushing higher with 97.54 June record high, giving bull hand to USD/JPY with expectations for further incline for the pair.
The pair still awaits BOJ's press conference shortly and market will have to wait for Gov. Kuroda statement with expectation for more volatility depending on a hawkish ot dovish tone.
Technical Overview:
Trend: Bullish / Sideways
Resistance levels: R1 111.69, R2 112.16, R3 1.1280
Support levels: S1 110.42, S2 109.65, S3 109.18
Comment: Current U.S Dollar strengthening and BOJ keeping rates at current should push the pair higher. USD/JPY still have to test 100-EMA at 111.40 and in case market closed above it, confirmation of an uptrend. A penetration for 111.69 will spark further attacks towards 112.16. Spikes should fight 112.16. Closing below 110.42 will rekindle further dips and wash towards 109.18. Keep an eye on U.S Index levels along with Kuroda speech.






Apply Now