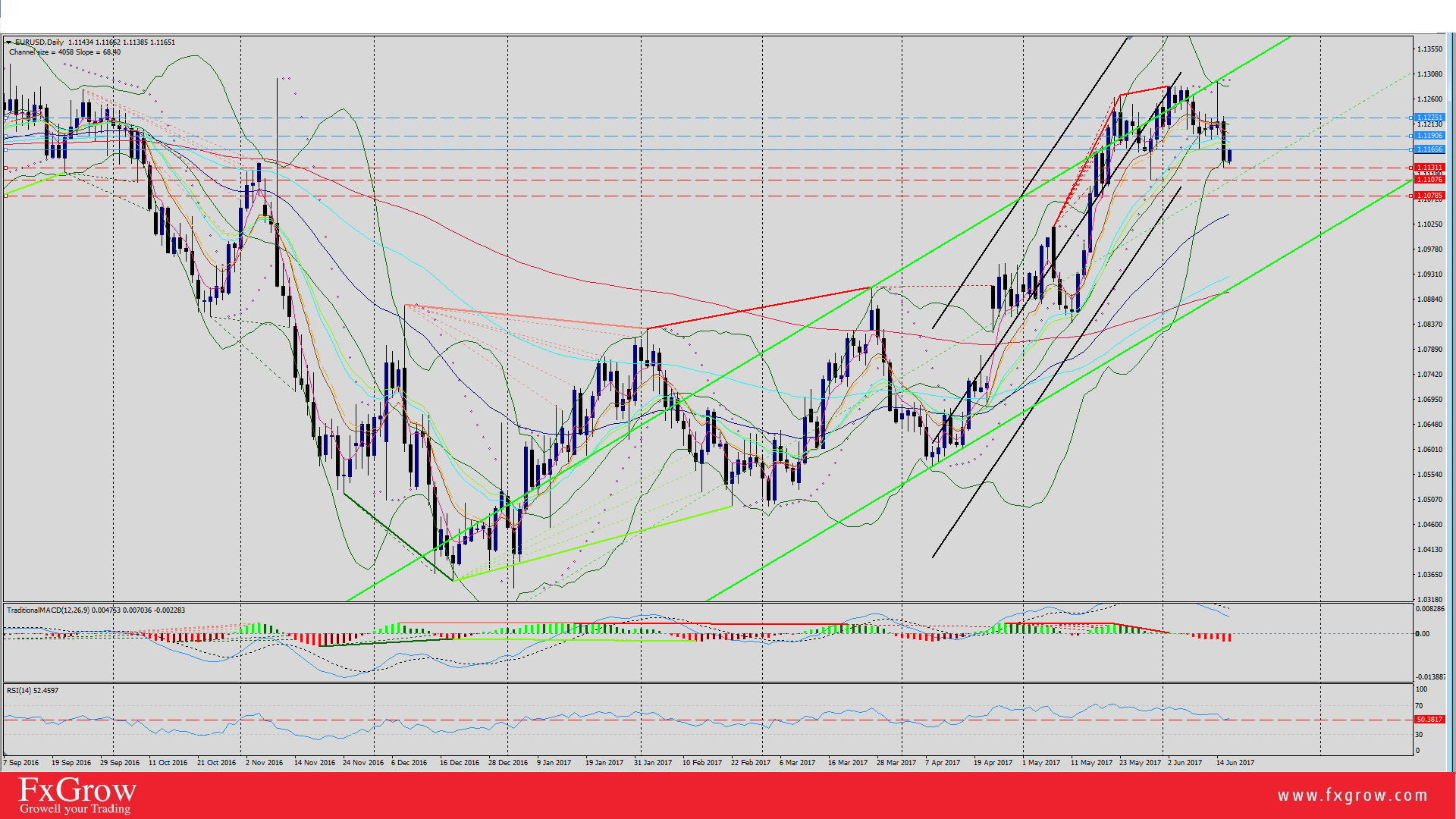 EUR/USD lost 96-pips value yesterday after plunging to 1.1132. Still the pair pressured by recovering U.S Dollar with 97.54 June record after hawkish FOMC meeting on Wednesday. Currently the pair is trading 1.1156 intraday, still below its 20-EMA at 1.1170. Overall, signs of bearish momentum revolves for EUR/USD taking into consideration boosted U.S Dollar with June hike, but EURO awaits local data shortly, which can give some solid ground to re-climb the 1.1200 again, still market has to see how resilient the data is. In case EUR/USD closed above 1.1170, this should re-spark further attacks with an up-trend.
Fundamentals:
1- EUR - Final CPI and Core CPI y/y today at 9:00 AM GMT.
2- USD - Building Permits today at 12:30 PM GMT.
3- EUR - ECOFIN Meetings all day.

Technical Overview:
Trend: Bullish / Sideways
Resistance levels: R1 1.1165, R2 1.1190, R3 1.1225
Support levels: S1 1.1130, S2 1.1107, S3 1.1078
Comment: Yesterday sharp declines could be taken as a reaction to FOMC increasing rates. EU data today will test the bullish trend and how far traders will hold buying positions. Closing above 1.1160 will re-embrace bullish trend with additional attacks towards 1.1200 level. On the other hand, Closing below 1.1130 will increase selloffs and wash towards S2 level. Closing below 1.1100 is a sign of bearish momentum.






Apply Now