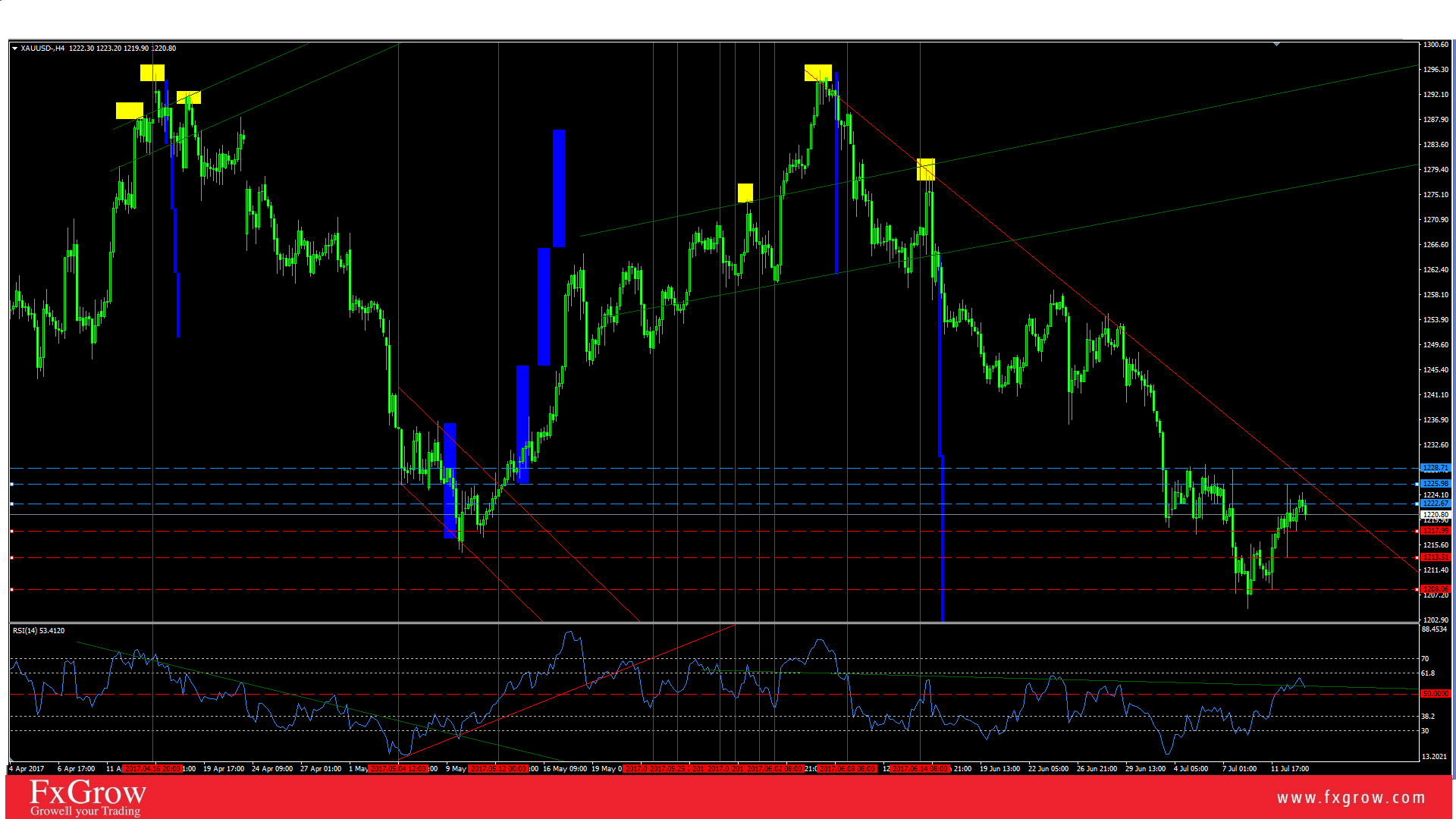 Gold plunged aggressively on Monday at 1204.90 on Monday sending a strong message that further downside yet prevails, but managed to make a correction phase extended till Thursday before clocking a 1225.15 yesterday sending signs of a potential bullish reversing trend. Current phase for gold should be a correction phase that holds potential for an uptrend, but unless gold closes above 1228 by daily chart or at least 4 hours candle stick, market should be prepared for an another aggressive selloff wave extended towards 1195+, with potential for 1190+.
Fundamentally, Yellen speech yesterday kept the U.S Index on high volatility which had its effect on Gold, and today, Yellen, along with U.S Data which will be released shortly will give a better outlook how market will react towards gold. In case gold broke closed closed below 1213, additional confirmation for further selloff waves, and in case gold failed to close above 1228, then trend will be sideways until further notice.
Technical Overview:
Trend: Sideways / Down
Resistance levels: 1222, 1225, 1228
Support levels: 1217, 1213, 1208
Target: 1189
Comment: The market remains in a downturn and holds potential below 1200-. A flagging downturn from current corrections calls for aggressive selloffs. Near term corrections that stall in the 1220's will reinforce the bear pattern. A close over 1228.30* is needed to stop the downturn and send rallies to 1238.60*.






Apply Now

Now Availbalbe On Gold Futures Fixed Spread 10 Cents