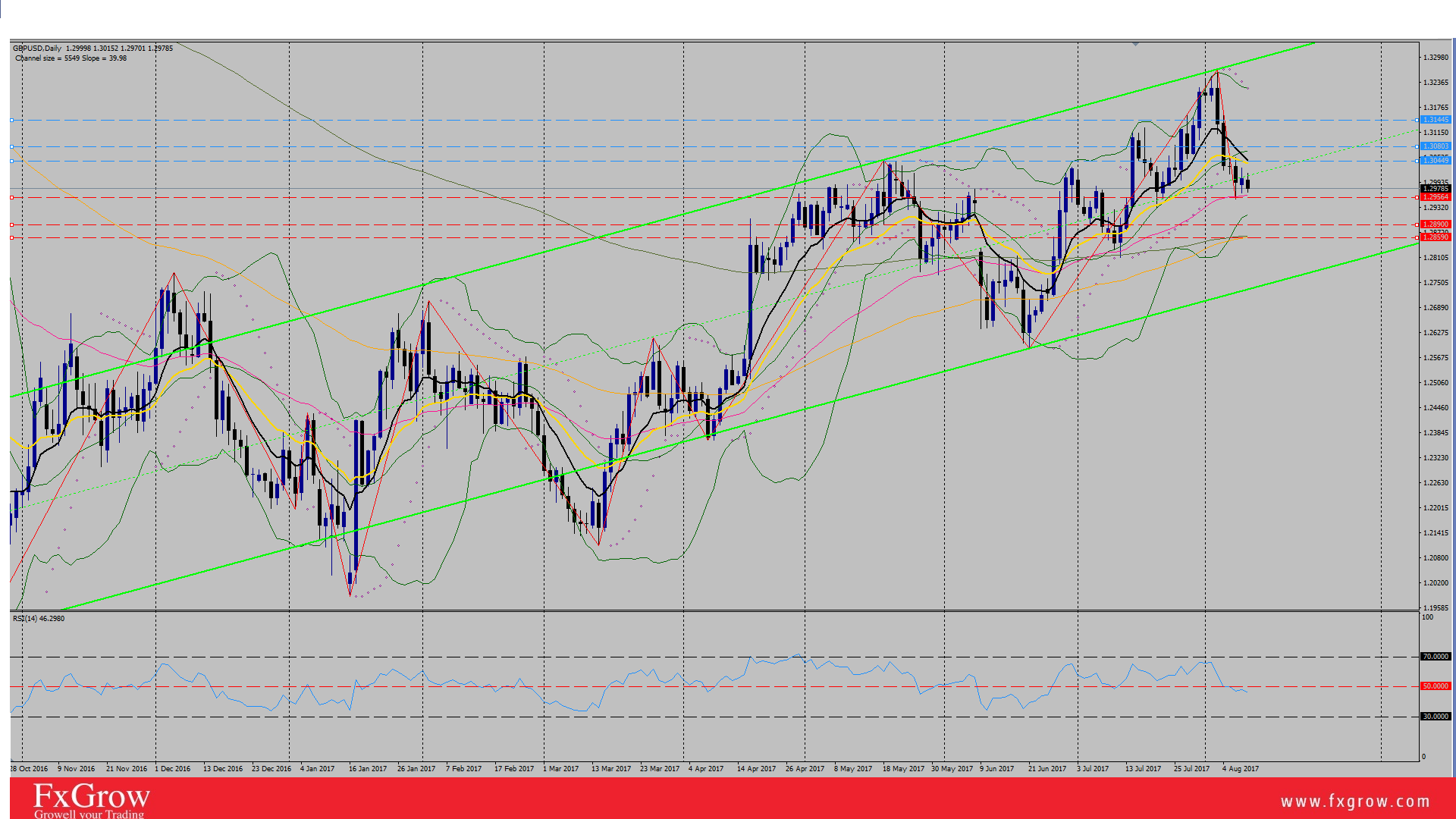 The cable extended bearish momentum for 6th consecutive session, and after yesterday's minor rebound correction, expectation for further dips for GBP/USD. The pair closed below 10-EMA and 20-EMA which leaves final test for 50-EMA at 1.2960, in case GBP/USD closed below it, then we are looking for 10-EMA crossing 20-EMA which will add more selloff wave for Sterling.
Currently, GBP/USD is teasing first support at 1.2975, in case of penetration, next test will be 50-EMA at 1.2955* (strong point) with expectation that dips could fight it. The pound, awaits local data with Manufacturing Production and Goods Trade Balance today at 8:30 AM GMT. The data will either add more pressure for additional dips, or could give some solid ground and withhold additional declines depending on the outcome.
On the other hand, we see awakening U.S Dollar as the DXY still shows signs of recovery with 96.62 high for today and market is awaiting U.S Data at 12:30 PM GMT, Unemployment Rate and Producer Price Index in focus, both eyed by Yellen and Co. As a result, we'll see how the ebb and flow between Pound and U.S Dollar will settle today.
Daily RSI for cable stands below 50 level at 45, which gives free space for GBP/USD price action today and tomorrow.
Technical Overview:
GBP/USD Closing Price (1.3002)
Target: 1.2860?
Resistance: 13046, 1.3080-08, 13145*
Support: 12950, 1.2890, 12857*
Trend: Down
Swing Target: 65.90
Range Reversal: 1.3145
Comment The market signals a short term topping turnover and opens up potential for a selling wave to 12857*. Trade is poised for follow through selling this week. Any corrections should only last 2-3 days and likely stay caught below 13080 to maintain bear forces. A close over 13145* is needed to rekindle bull trend forces.




Apply Now