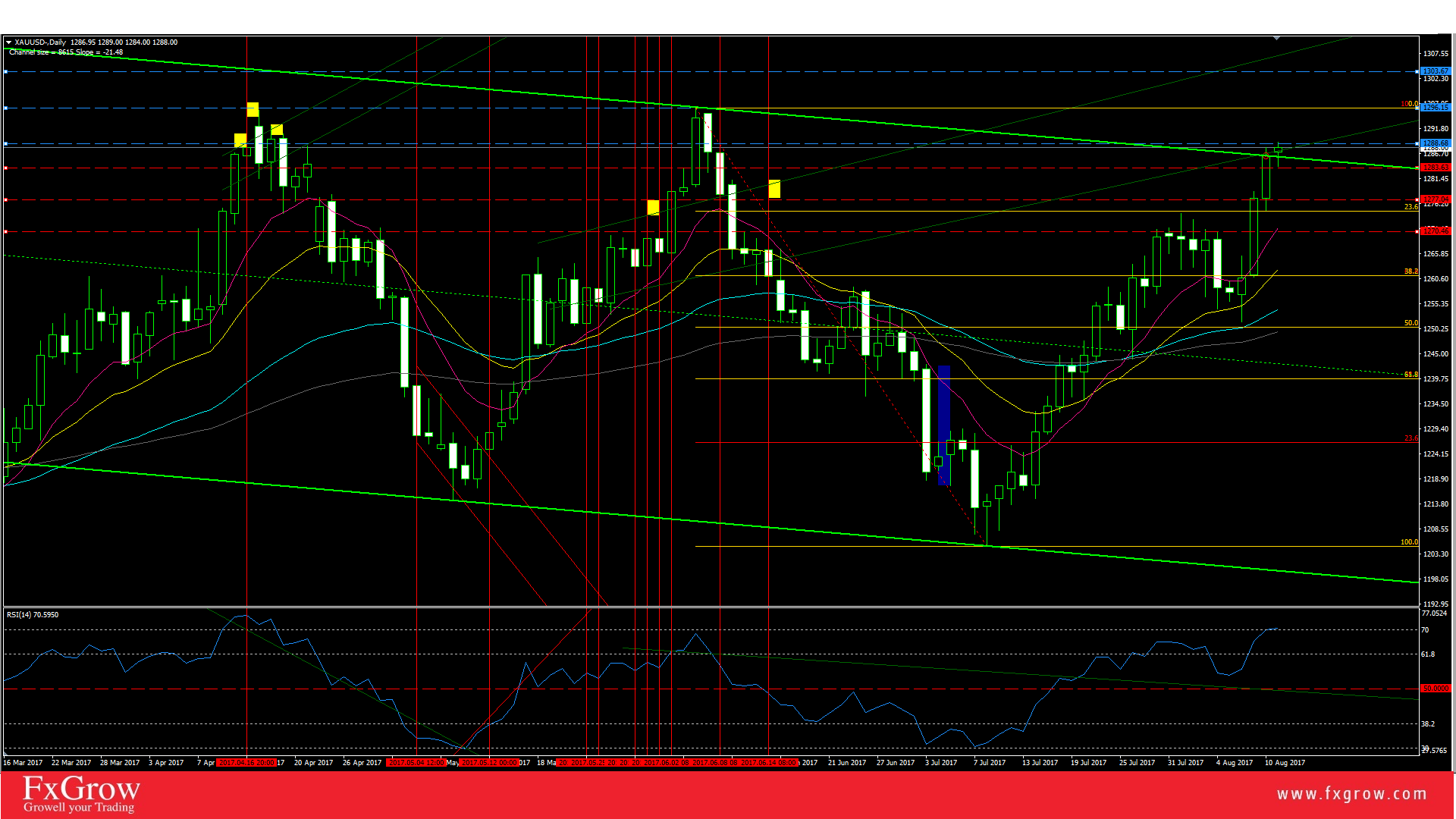 Gold listened well to Trump's recent comments and has rallied $37.40 so far, clocking 3-months fresh highs at 1289 today with expectations for further gains as long as political tension persists. Add to that, negative U.S data yesterday participated in gold bullish forces.

Gold market now stands at two possible scenarios. First scenario, in case tension is extended through out next week, we could possibly further pressing for gold with safe haven buying and 2017's new record.

Second scenario, in case political tension eased ending with a resolve, gold will witness sharp declines as safe haven buyers, yet again will abandon and take profits with aggressive selloff waves as logic says.

On Technical level, daily RSI has reached the 70 level, indicating a buying maturity for gold, but market could witness a breach for 70 and RSI could be ignored at certain fundamental such as current market case. Traders have to be aware that gold prices will have to go in technical price channel, and current target is 1300.

Today, U.S will release CPI and Core CPI at 12:30 PM GMT, which will have an impact on DXY levels. Still we have to see how gold will respond to data. In case of positive data, then it's a real test for gold if additional rallies will be supported by geopolitical factors. In case of negative data, then it will be in gold's favor seeing 2017 new price records.



Technical Overview:



Current price: 1288

Target: 1300

Resistance levels: 1287.73, 1296, 1303

Support levels: 1286, 1283.60, 1274

Trend: Up

Swing Target: 1641.50

Range Reversal: 1271.10

Comment The market is short term bullish, extending up against the 1287 target. Yesterday's close over 1286.20 keeps the market poised for follow through rallies that may stretch near 1300. A close over 1296 is needed to continue the drive. Be on guard for a stall and swing high from current levels to 1300. A close under 1275.70* is needed to start a multi-day correction phase.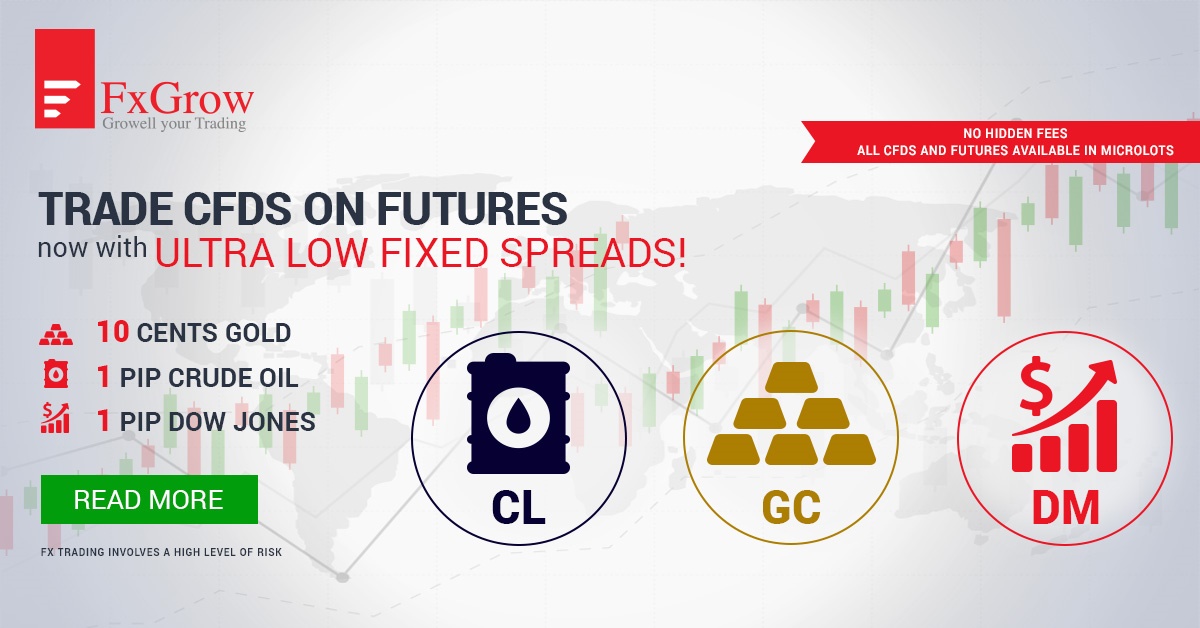 Gold.CFD Now Fixed Spread 10 Cents / lot