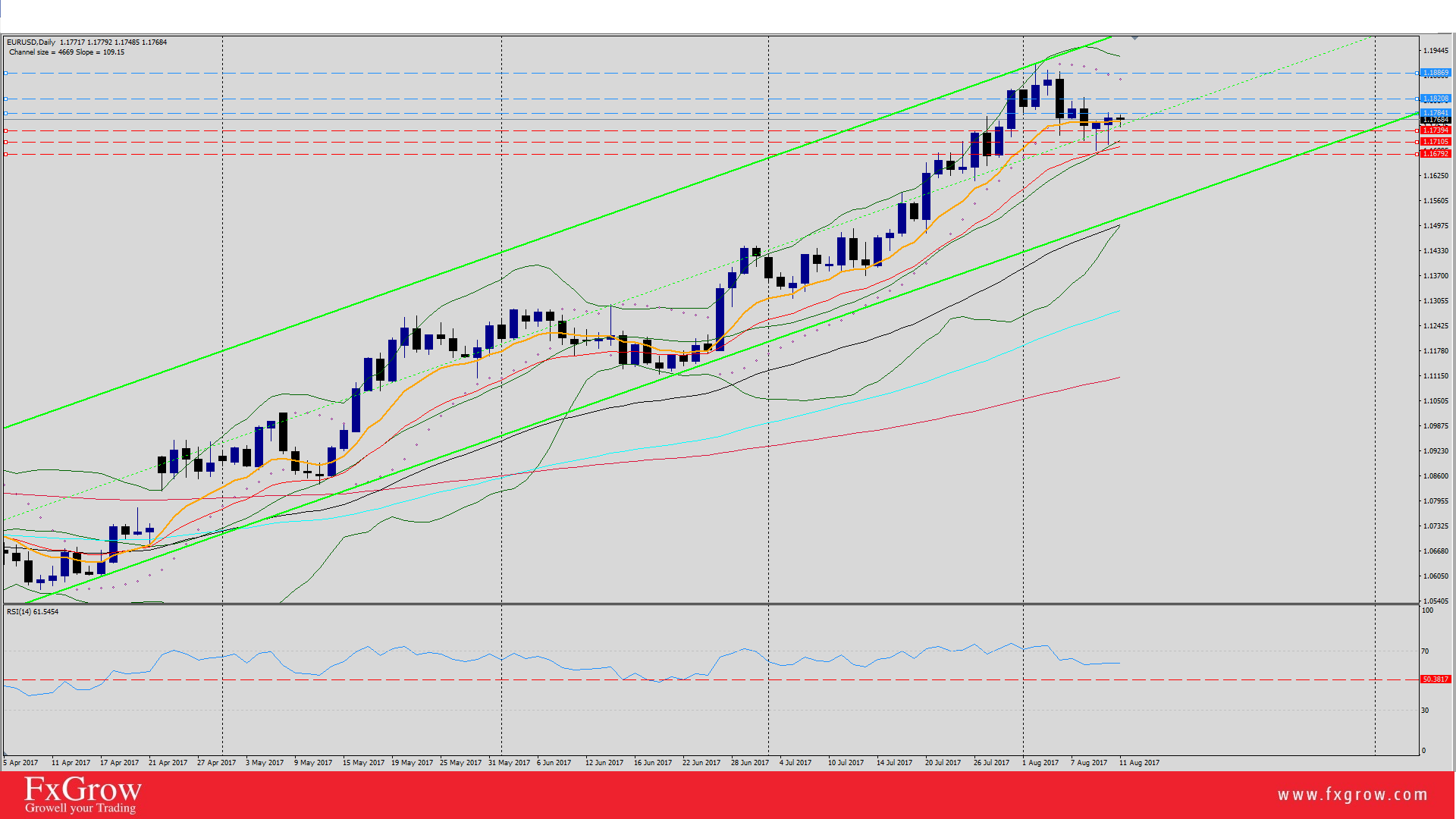 EUR/USD has been flirting with 10-EMA at 1.1760 for the past three consecutive trading sessions.

Yesterday, the pair dipped to 1.1704 signaling a topping turnover, but as U.S released disappointing Producer Price Index data, EUR/USD took an upward curve and clocked 1.1785 high and closed at 1.1771 above 10-EMA which keeps recent daily dips to be considered correction phases before judging if the pair has ended the uptrend.

The pair traded flat today with only 29-pips price action, still within yesterday daily body candle and failure to overtop a newer high.

A new test for EUR/USD today will be taken as U.S releases CPI (Inflation data) at 12:30 PM GMT, which to be considered vital for U.S Index. Earlier today, German and French CPI remained unchanged which contributed zero factor for EURO zone, which leaves market focusing on U.S.D Inflation report, to be eyed by Yellen and Co with correlation for hints about the last "promised" fed hike.

Shortly after, FOMC policy makers Kaplan and Kashkari will cross wires with expectations to make some comments about data released, but recent statements by their colleagues hints highly for a vague stance, not dovish neither hawkish, but still, current situation for tensed market could push both to come out their fasting silence that market is anticipating.



Technical Overview:



EUR/USD current price: 1.1758

Closing price: 1.7171

Target: None

Resistance levels: 11809, 11820*, 11880+

Support levels: 11740-1.1710, 1.1679*

Trend: Sdwys/Up

Swing Target: 79.99

Range Reversal: 116.74

Comment Overall the market is bullish, but the current slide alerts for a near term turnover with a chance to selloff against the key 1.1674* support. A close under 1.1674* is needed to confirm a short term multi-week top. Trade will likely stay under corrective pressures for a few more days, but holding 1.1679* alerts for a secondary rally. A close over 11820* should boost rallies back to the recent high.