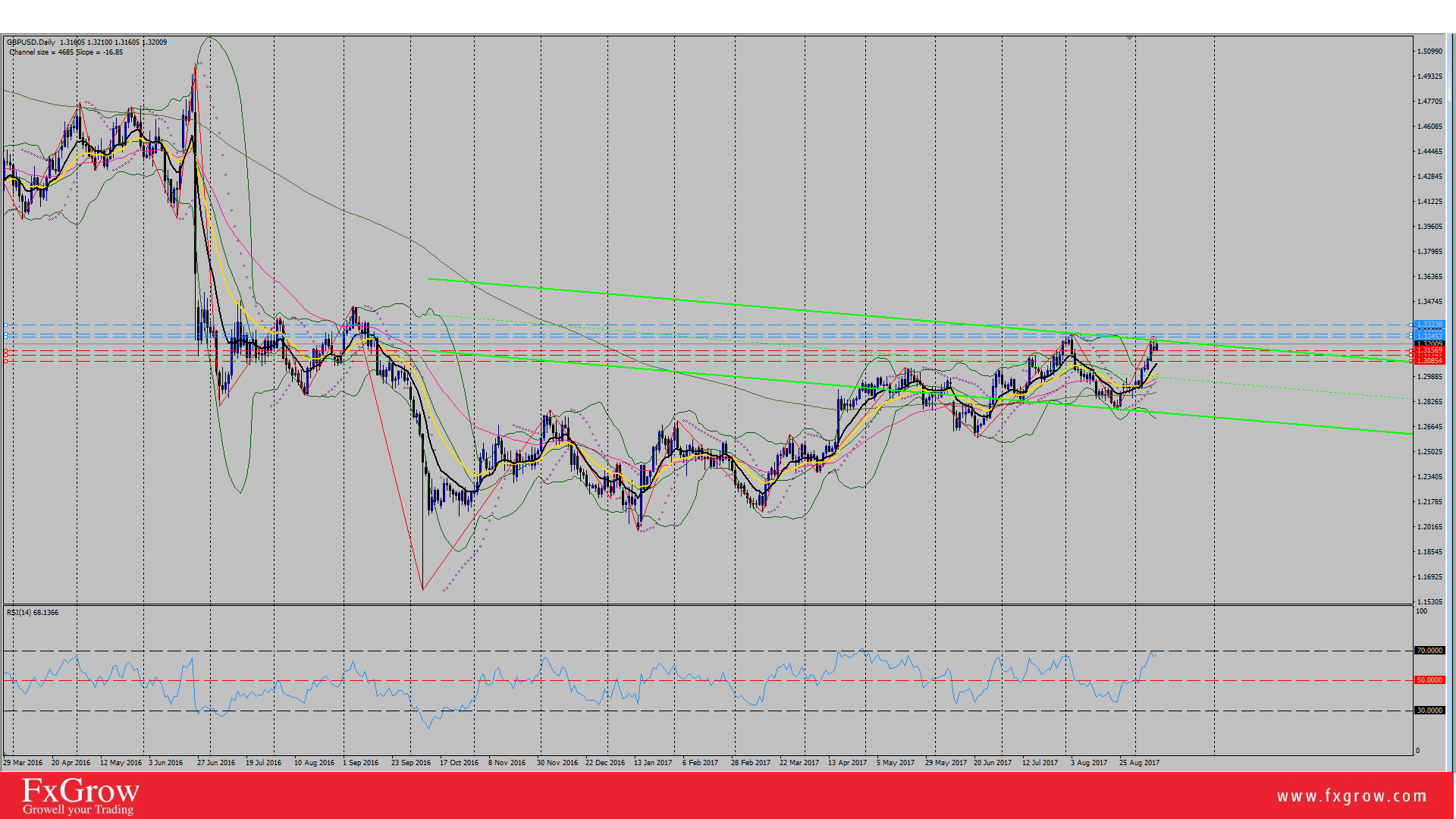 The cable was on top performance during Sep after clocking 1.3222 high yesterday but failed to withhold 1.3200 level, plunging to 1.3160 low. Today, GBP/USD erased losses, with +46-pips price action and 1.3206 high, at which the pair is trading at the moment, above its 10-EMA at 1.3075 which indicated the hard bullish momentum.
Fundamentally, the pair awaits CPI Inflation report today and Average Earnings tomorrow, but the main focus will be on Thursday as BOC releases Interest Rakes with expectation for a no-game changer. As a result, the focus will be shifted first to MPC vote with a previous vote for 2-0-6 , second to BOC policy statement.
Last inflation booked 2.6% and expectations today are placed at 2.8%, in case CPI recorded a number between 2.8% and above, this could boost GBP/USD to overtake Aug highs at 1.3267. As for MPC vote, any increase from 2-0-6 vote and above, this is an indication the BOC is turning hawkish regarding both rates and statement which should keep the cable on extending the bullish momentum.
Technical Overview GBP/USD
Closing Price (1.3162)
Target: None
Resistance: 1.3244, 1.3265, 13323
Support: 1.3155, 1.3124, 13085*
Trend:Up
Swing Target: 65.90
Range Reversal: 1.3085
Comment The market is short term bullish and now positioned for a stretching run to attack the early August swing higher 1.3323. A breakout over 1.3323 implies a larger bull drive to 1.3400-1.3500. Any corrective dips should fight to stay over 1.3124+ to keep strong bull forces. Although, only a close under 1.3085* highlights a topping turnover.