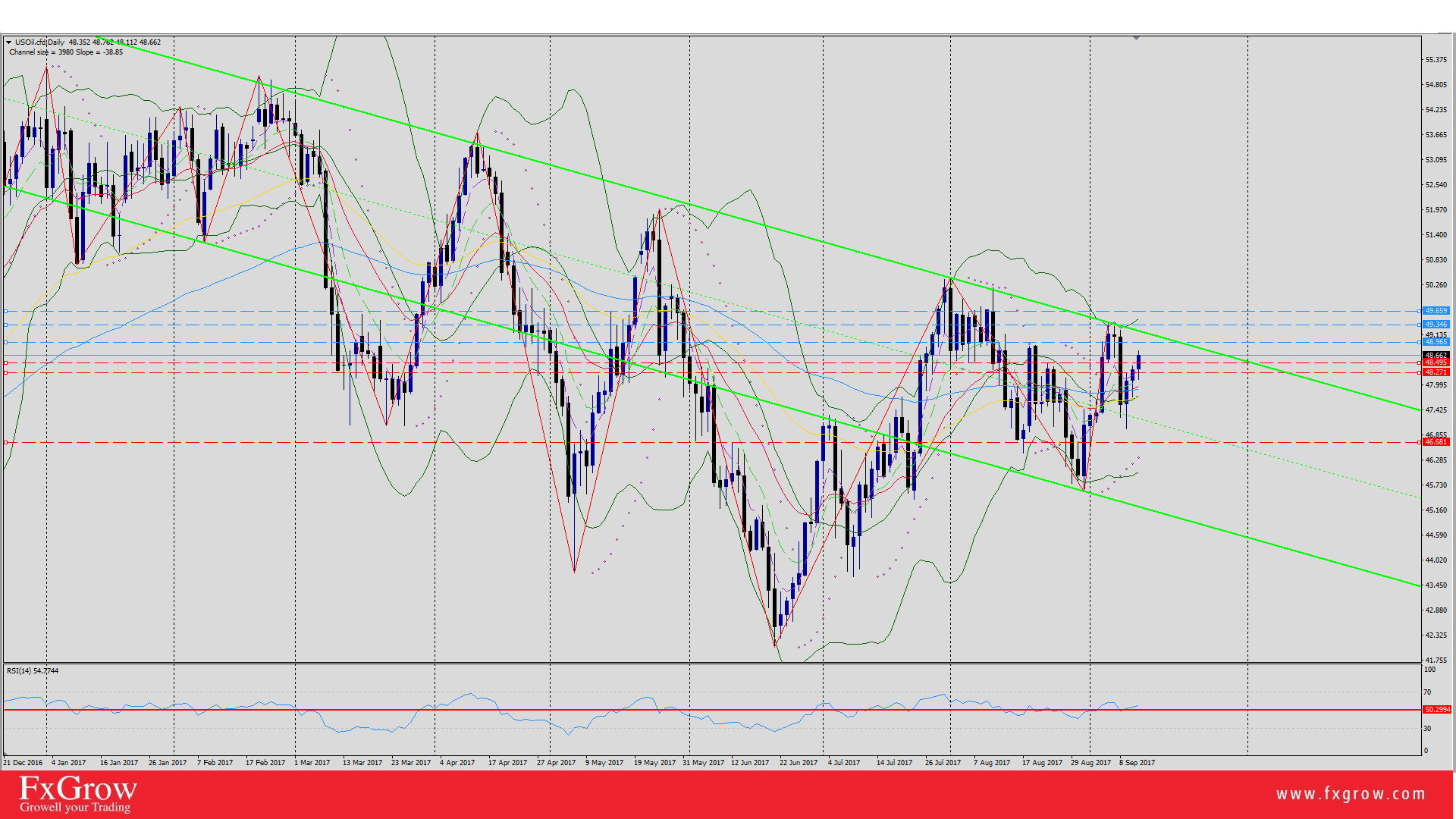 Crude oil has been on a gradual incline ladder through since Monday, rallying from $46.99 low, clocking a new high on Wednesday at $48.76, with overall $1.77 profit till today after the significant slip on Friday.
Fundamentally, oil market has been receiving reports from IEA indicating that The global oil surplus is beginning to shrink due to stronger-than-expected European and U.S. demand growth, as well as production declines in OPEC and non-OPEC countries (Reuters). On the other hand, in a monthly report, the Organization of the Petroleum Exporting Countries said the world would need 32.83 million barrels per day (bpd) of OPEC crude next year, up 410,000 bpd from its previous forecast. Which justifies the minor build up for oil prices though out this week, but still the moment crude oil reaches $50-49 levels, it will be in within U.S Shale oil producers to increase output as the cost per barrel will profitable, which keeps the oil market in battle.
Some recent reports indicates that China will be releasing crude oil contracts in National Yuan currency and also in exchange for gold with effort to minimize the control of U.S over oil prices. Details are discussed yet to see its impact on global oil prices. (CNBC Arabia)
Today, U.S Inventories will release its weekly report at 2:30 PM GMT with expectations of more price action depending on the result.
Technical Overview OCT CRUDE OIL
Closing price: 48.37
Target: None
Resistance levels: 48.49*, 48.97, 49.33 , 49.65
Support levels: 47.56, 47.26, 46.87*
Trend: Sdwys/Up
Comment Friday's break staged a retracement of last Tuesday's upturn and cautions for additional defensive trade into mid-week, possibly slipping to test 46.87* support. A close under 46.87* is bearish, but suspect a fight to bounce off 46.87* and keep to the bullish turn from last Tuesday's rally. Trade will need to climb into a close over 48.49*+ to rekindle bull forces.