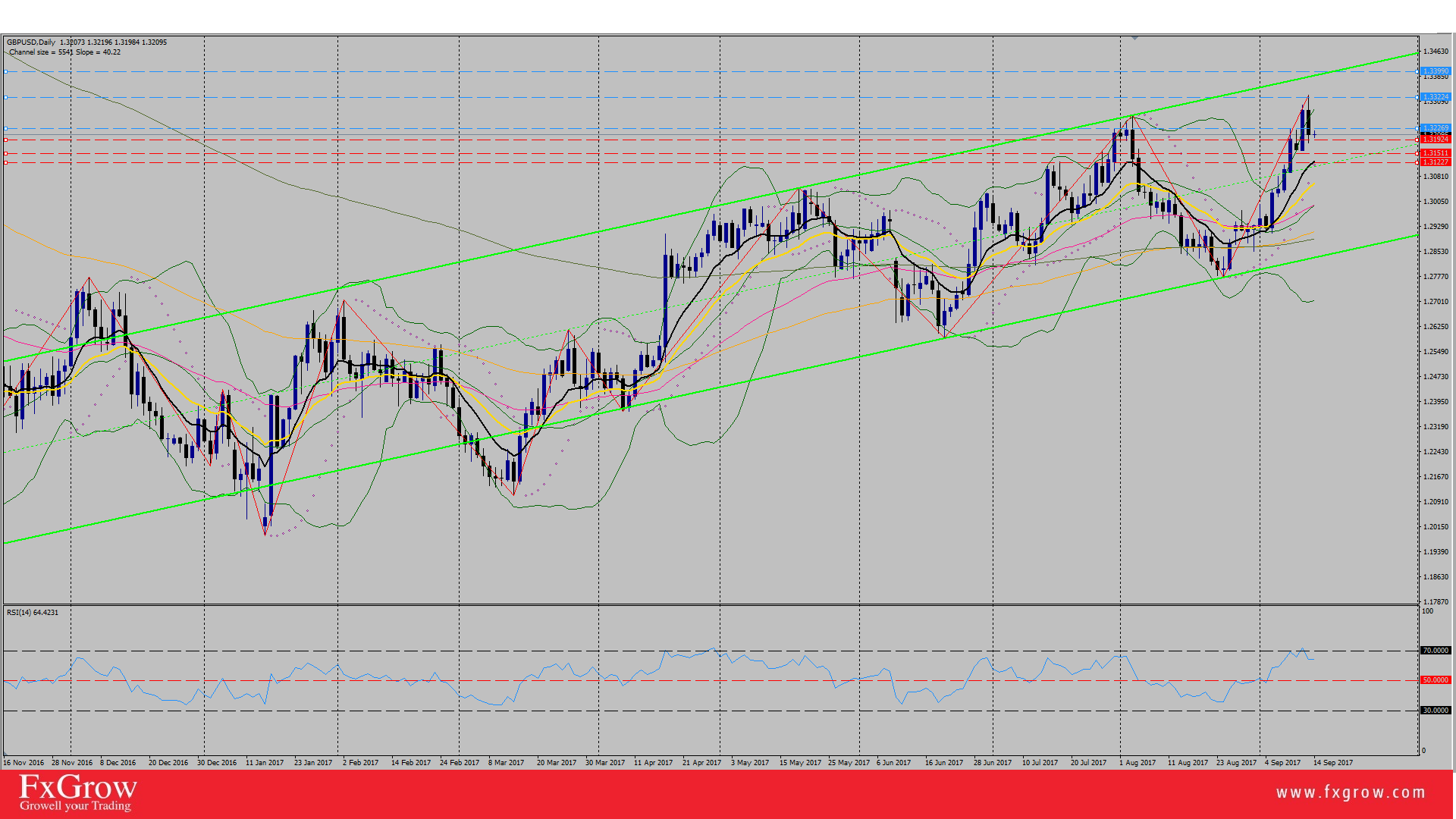 After receiving a ticking up UK CPI at 2.9% on Tuesday, the cable was unstoppable wiht 2017's new record at 1.3328 high, but another miss yesterday for Average Earning Index at 2.1% same as previous result, while expectation were placed at 2.3%. As a result, cards were mixed again regarding BOE statement today, and GBP/USD took at dip at 1.3184 low.
On the other hand, U.S PPI missed expectations yesterday, but a 0.2% compared to -0.1% was considered positive pushing the DXY to 92.50 high yesterday and added more pressure on GBP/USD.
Today, the Pound awaits BOE rate decision with expectations to keep rates at current at 0.25% which leaves the focus on MPC vote. Any increase from 2-0-7 and above, this should be taken as a positive sign that the Monetary Policy Committee are turning more hawkish. As for Tuesday's UK CPI, BOE will be holding the key and in case, the statement contains words that BOE is seeing inflation increasing and they are turning positive regarding next meeting, expectations that GBP/USD will overcome yesterday's losses and the cable should make a new 2017's record. Shortly after that, market will be awaiting for U.S CPI inflation report as well, we should keep GBP and U.S Dollar buy for the coming sessions, depending on results.
GBP/USD Technical Overview:
Current Price: 1.3209
Closing Price: 1.3208
Target: 1.3400+?
Resistance levels: 1.3226 , 1.3323+, 1.3400+
Support levels: 1.3190, , 13151* , 1.3122 (10-EMA)
Trend: Up
Range reversal: 1.3151
Comment The market is short term bullish, attacking for a breakout over the early August 1.3323 swing high. Another close over 13323 implies a larger bull drive to 1.3400-1.3500. Yesterday's reversal hints for corrective dips, but trade should fight to stay over 1.3151*+ to keep bull forces and prevent a topping turnover.