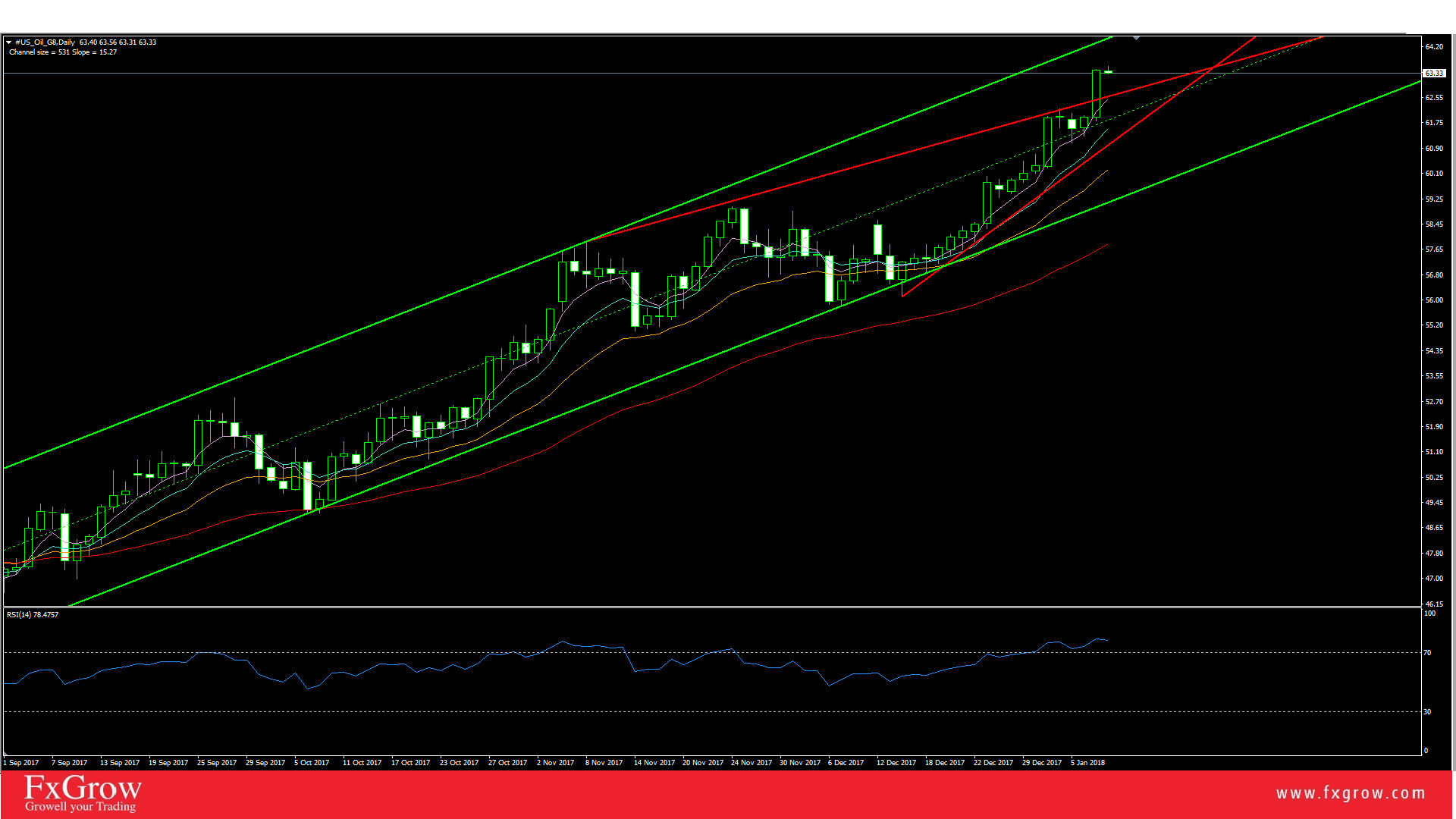 Crude oil marches confident this week adding $2.15 pb, and clocked three years high at $63.56 on Wednesday pushed by disappointing EIA report showing a sharp decline in U.S Inventories and successful OPEC efforts keeping WTI at high levels.

Technically,
daily RSI stands at 78 level, and weekly RSI at 74 which indicates a strong overbought market which could lead to a minor correction for oil in the coming days. First test will be at 5-EMA at 62.30 which oil has kept bouncing off since it started its rally. Add to that, oil has broken a rising wedge in red triangle, oil should add few pips upward then start price correction phase before hitting new records at 2018.
Crude Oil Technical Overview
Closing price: 63.40
Target price: 64.40
Resistance: 64.4 , 62.41, 6217*,
Support levels: 61.50 (10-EMA) , 60.10 (20-EMA)
Trend: Up
Trend reversal price: 60.69
Comment:

The market is bullish, showing potential for an advance to 64.40 and higher longer term. Trade is positioned for pressing rallies. Any corrective dips contained to narrow congestion off 6217*+ will stay aligned for bull trending. Only a close under 6217* or drop under 61.10 signals a near term turnover for a correction to attack 60.69* support for a larger topping turnover.