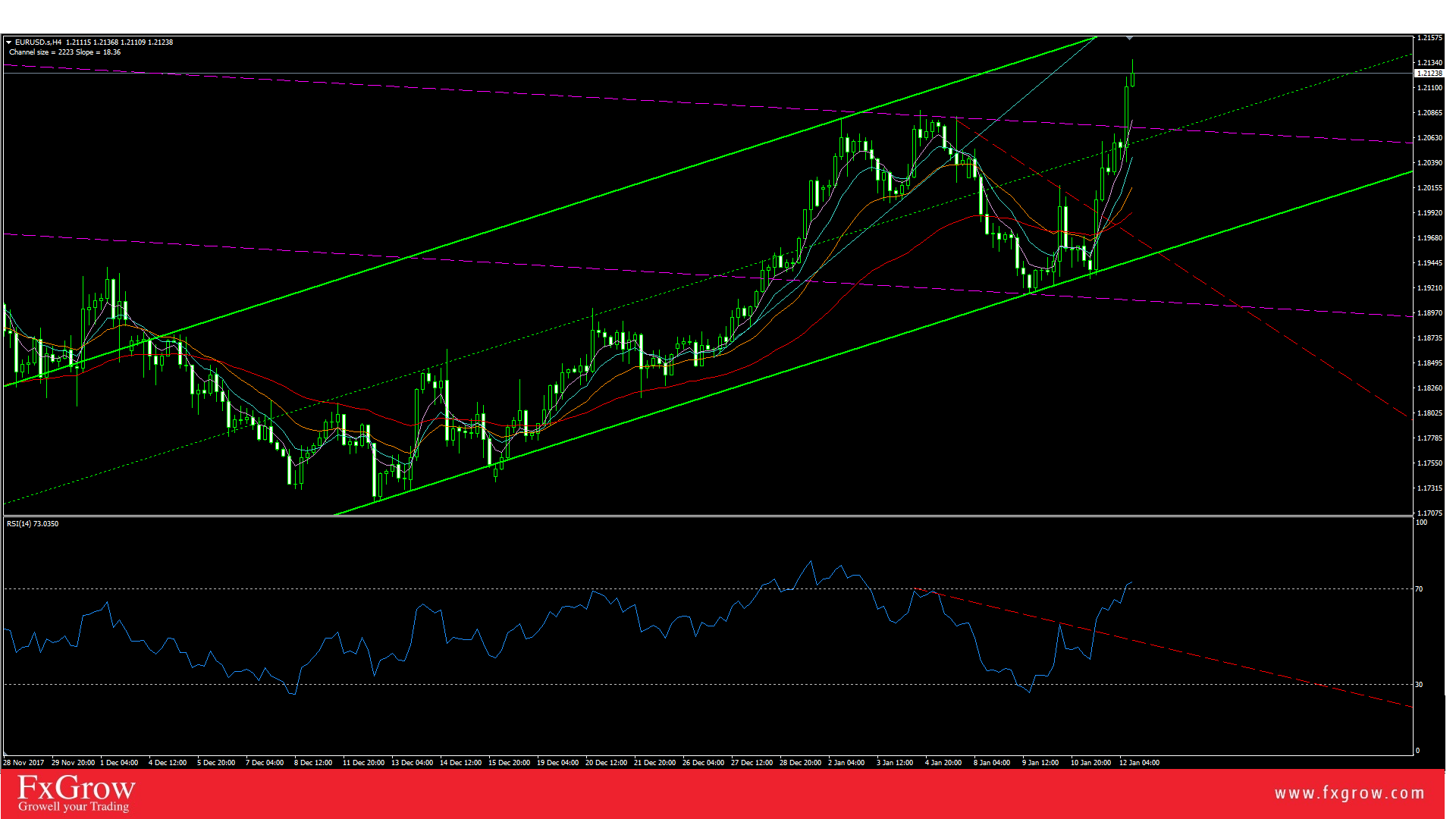 EUR/USD continues to overtake 2017's highs with 1.2136 high today. Yesterday, the pair was received an unexpected hawkish tone by the ECB which boosted EUR/USD, pushing it at 1.2120 2018 fresh highs and broke the purple trading channel. Today, EUR/USD extended the bullish momentum with 1.2136 high after reports stating that German political parties agreeing on forming coalition agreement.
As for the DXY, the greenback continues to show weakness facing EURO after plunging to 91.06 2018 new lows after releasing disappointing U.S data report yesterday with PPI and core PPI both at -0.1% compared 0.4% and 0.3% during last quarter of 2017.
Today, U.S will release CPI and core CPI as a measure of inflation and it is expected to miss consensus which will push the buck downward especially that recent reports showed that the U.S Fed could consider QE measures.
EUR/USD Technical overview:
Closing price: 1.2111
Target price: 1.2151+
resistance: 1.2100, 1.2151+
support: 12043, 12018*
Trend: Sdwys/Up
Trend reversal price: 1.2018
Comment: Yesterday's surge over yesterday's spike high and friendly close signals a short term shift back to higher prices. Look for rallies to attack for breakout probes over the last 121405 swing high. Any corrections will likely stay in the upper half of yesterday's rally and quickly bull flag a staging level for rallies. Only a close under 1.2018* rekindles bear trend forces.