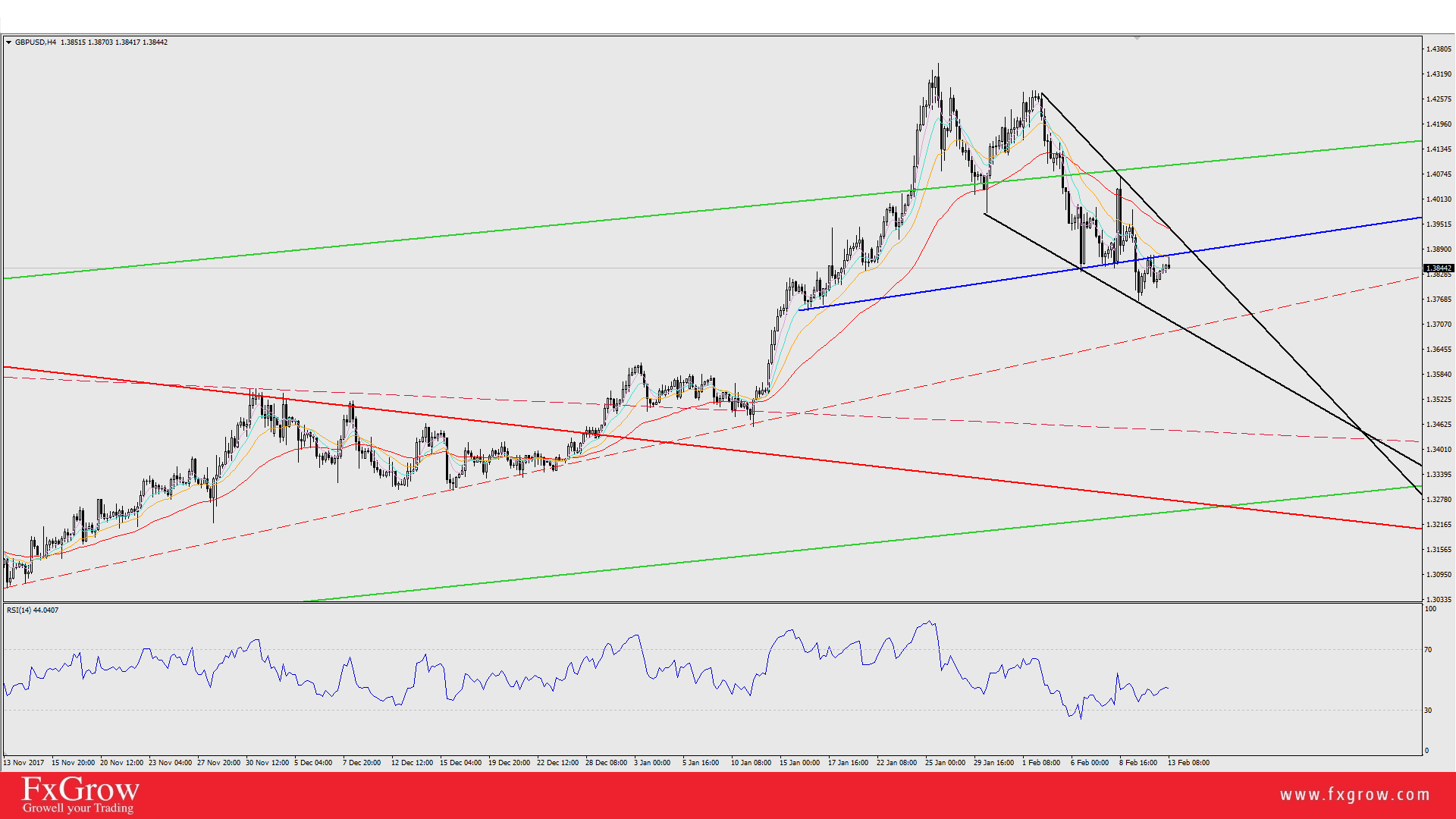 GBP/USD peeked today at 1.3868 high, 5 pips higher than yesterday's, still flirting with 5-EMA level with a daily downtrend. At the moment, the pair is trading 1.3850 intraday, challenging the blue resistance line on chart with keeps GBP bulls capped below and pushing prices lower. In case for further dips, first target will be set on 50-EMA level located at 1.3740-30, coinciding with the falling wedge boundary. In case the pair pops to 1.3900 or closed above 1.3950 at H4 time frame, then the bear view will be negated and expectations for upside action.
As for fundamentals, GBP/USD awaits UK January CPI report with expectations for a no change at 3% or could fall behind at 2.9% which can be considered neutral outcome. In case of a positive deviation scoring 3.1%, or 3.2%, combined global inflation ticking, we might see the market caught off guard and demand of the pound will increase.
GBP/USD Technical Overview:
Target price:

1.3780

Resistance: 1.3890-, 1.3931

Support: 137.54-, 1.3705

Trend: Down / daily

Swing Target: 1.3645

Range Reversal: 1.3953* on a daily session

Comment:

1* The downside objectives for this formation range from 1.3645 to 1.3560 with a close over 1.3953* needed to negate a bear trading stance.

2* Market is within proximity of this week's projected resistance range of 1.4027-1.3824, which may provide a likely zone for topping action or setbacks.