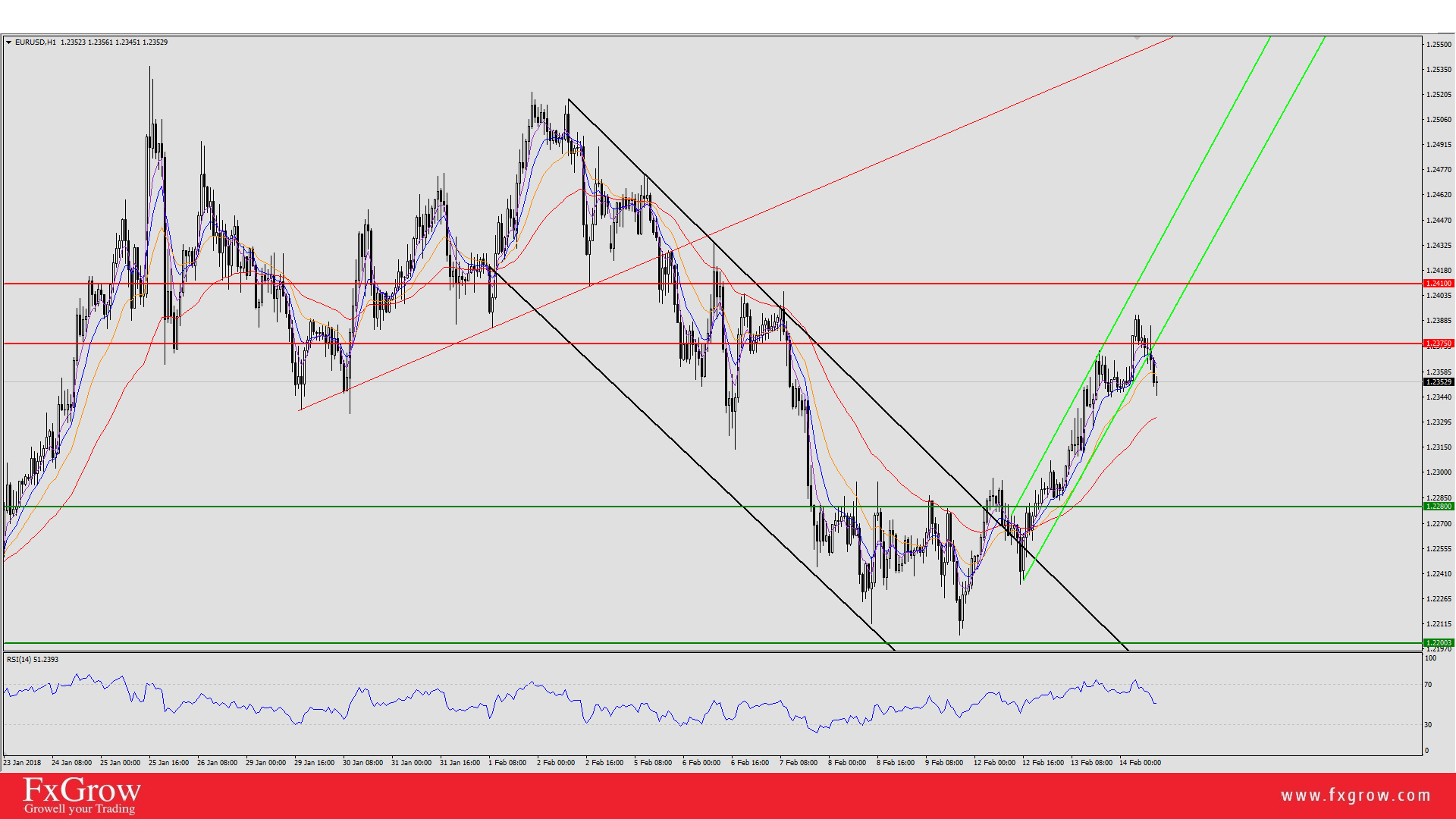 EUR/USD was occupied on Wednesday's Asian trading session where the pair climbed to 1.2391 weekly high, then plunged gradually, trading at today's low at 1.2350. As for U.S Dollar, the DXY was successful to erase earlier losses currently trading 89.58, inching higher at today's high 89.60.
Technically, on daily session, the pair is currently forming a shooting star candle which indicates further downside action. As for moving averages, the 5-EMA remains below 10-EMA which validates the daily downtrend. On H1 time frame, the pair was inside a rising green channel since yesterday, but has broken it below, with left shoulder completed, currently could start forming the right shoulder and should push the pair lower at a higher pace.
As for fundamentals, market is highly focused on U.S (CPI) today with expectations for high volatility as rising inflation globally and in the U.S is picking up at a high pace and the reason for stocks collapse. Expectations are placed at 0.3% compared 0.1% last print. As for U.S Retails Sales, expectations for a fall out by 0.2% compared to 0.4% on Jan 2018.
EUR/USD technical summary:
Closing price: 1.2349
Target price: 1.2178
Resistance: 1.2375, 1.2410*
Support: 1.2280, 1.2200*, 1.2178*
Trend: Sdwys/Down / Daily
Trend reversal price: 1.2410* / Daily close
Comment: Overall the market is short term negative and still projects selloffs to test 1.2200*/12178* support levels. A close under 1.2178* alerts for a larger topping downturn, dropping below 1.2100-. Yesterday's bounce hints for corrections, but rallies trapped inside last Wednesday's range should bear flag to setup for further selloffs. A close over 1.2410* is needed to reverse out of the downturn.
U.S Index - DXY Technical summary
Closing price: (89.592)
Target price: 90.74
Resistance: 89.895, 90.085*, 90.74*
Support: 89.485, 890.95*
Trend: Sdwys/Up / Daily
Trend reversal price: 89.095
Comment The market is trying to stay in a short term friendly upturn and a close over 90.085 should spark a climb to challenge 90.74* resistance for a stronger advance. A close over 90.74* targets moves near 91.41. Yesterday's drop warns for a setback that could attack 89.095* support for a bear turnover and secondary selloffs..