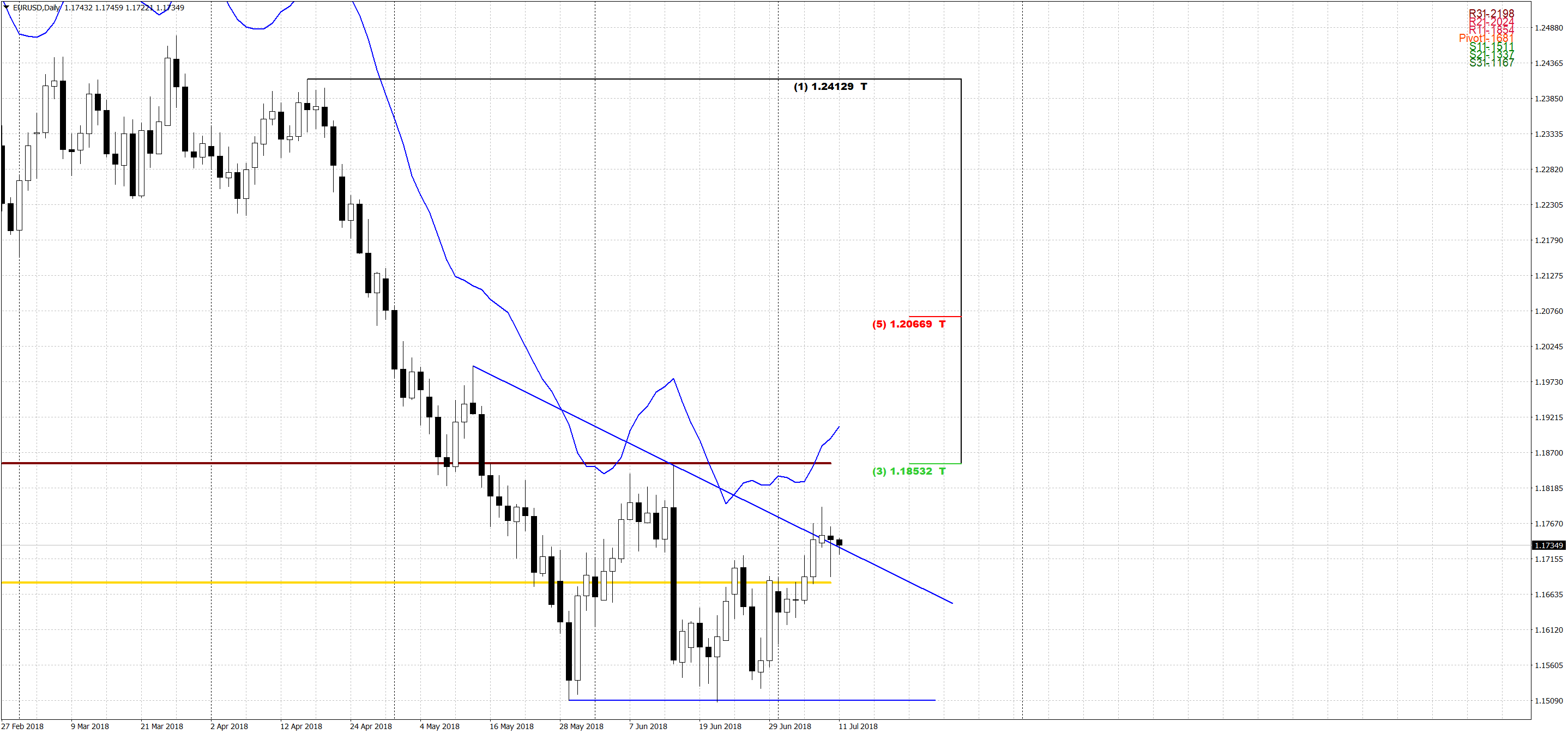 Let's take a look what has changed on EUR since yesterday. On daily chart situation stands mostly the same - market is coiling around triangle resistance. In fact, within a week we should be ready for growing volatility and nervousness. Trump arrives to Brussels recently and he will meet Putin on Monday. So, there will be a lot of rumors around this. Second issues - tariffs war. Trump is not kidding and its already 200Bln of new 10% tarriffs against China on the table. European companies inentionally or occasionally but start thinking about this in relation to themselves...
On daily chart nothing has changed yet. EUR keeps chances on breakout still. We need to see clear bearish signs on intraday charts to talk on opposite, but we do not have it yet: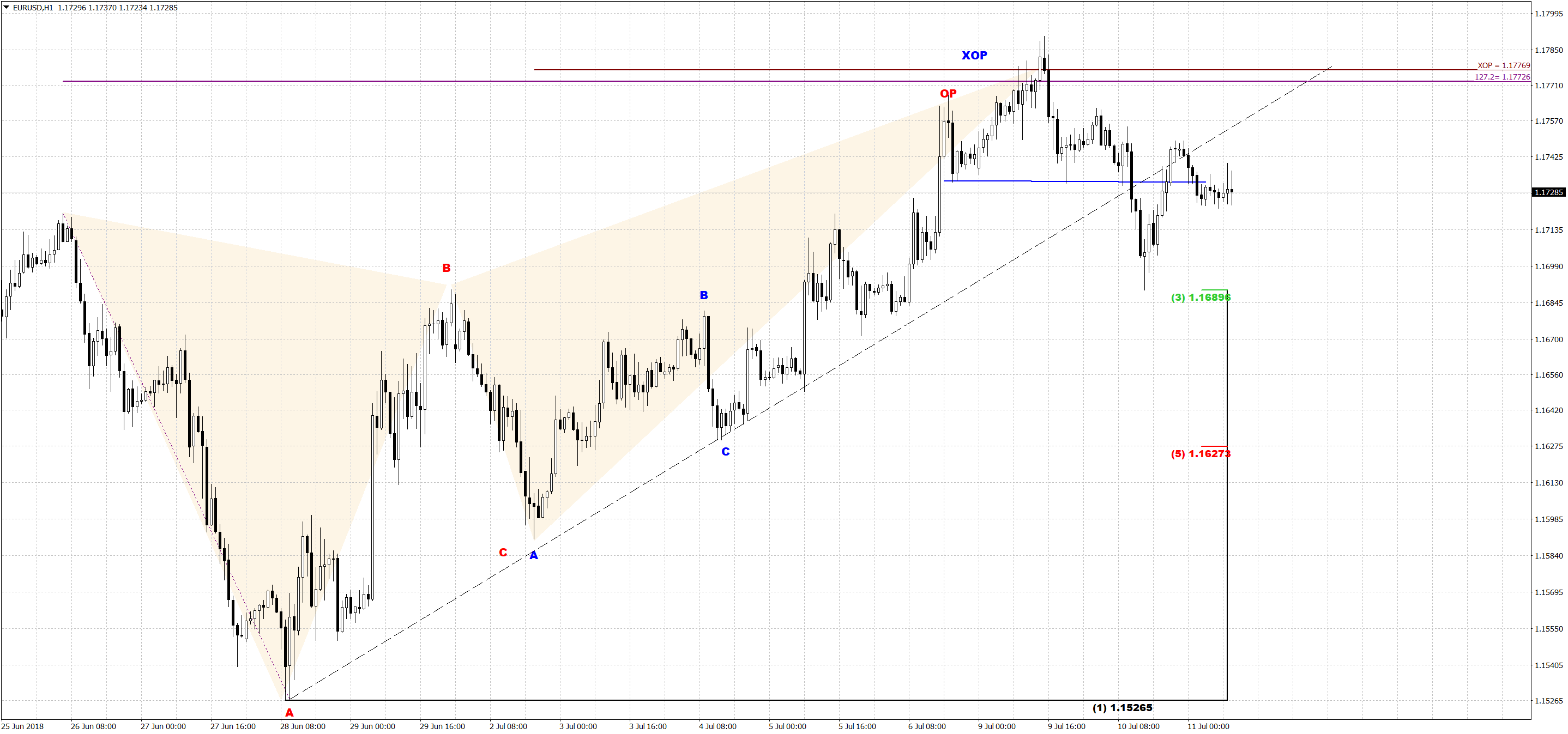 On 4H chart we still have our "222" Sell, while on 1H chart our yesterday setup with 3/8 retracement and H&S has worked perfectly. Now, as we do not have clarity yet on longer term perspective, all that we could do is just focus on some minor intraday patterns as we did yesterday with this H&S. For example, here we could get upside AB=CD retracement up from our 1.1688 support and this will become "222" Sell, or, may be some other pattern will be formed. If market somehow will hold above 1.1688 support - it will mean that butterfly could continue and EUR could move higher to 1.618 extension...