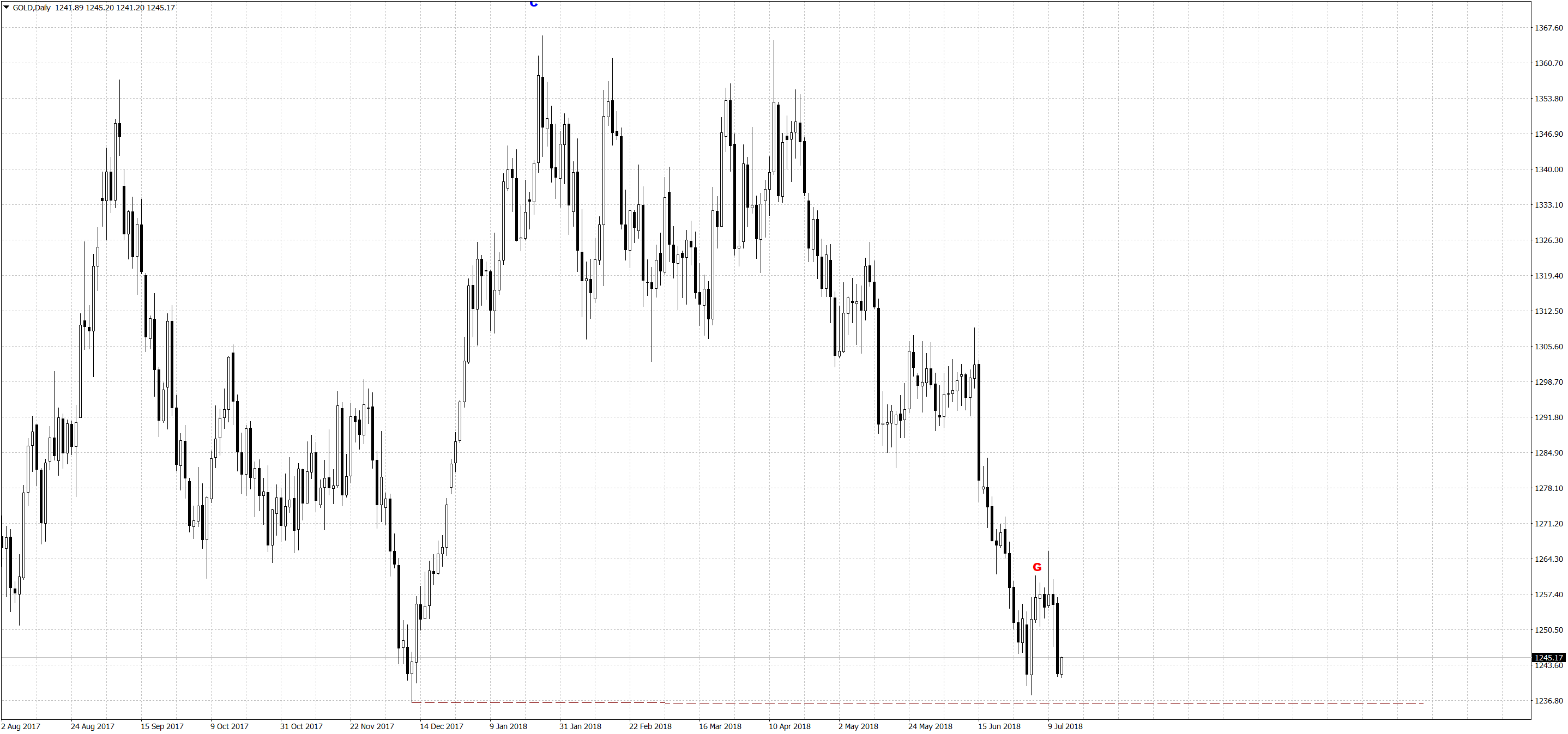 Our suggestion on daily chart - gold should wash out 1236 lows at least, and, who knows, may be proceed to 1210 target. The major reasons for that - sweety stops, that gold market just can't ingore. This is the habit:
Second - we have uncompleted AB=CD targets on 4H chart, which stand below 1236. This increases chances on breakout, or W&R at least.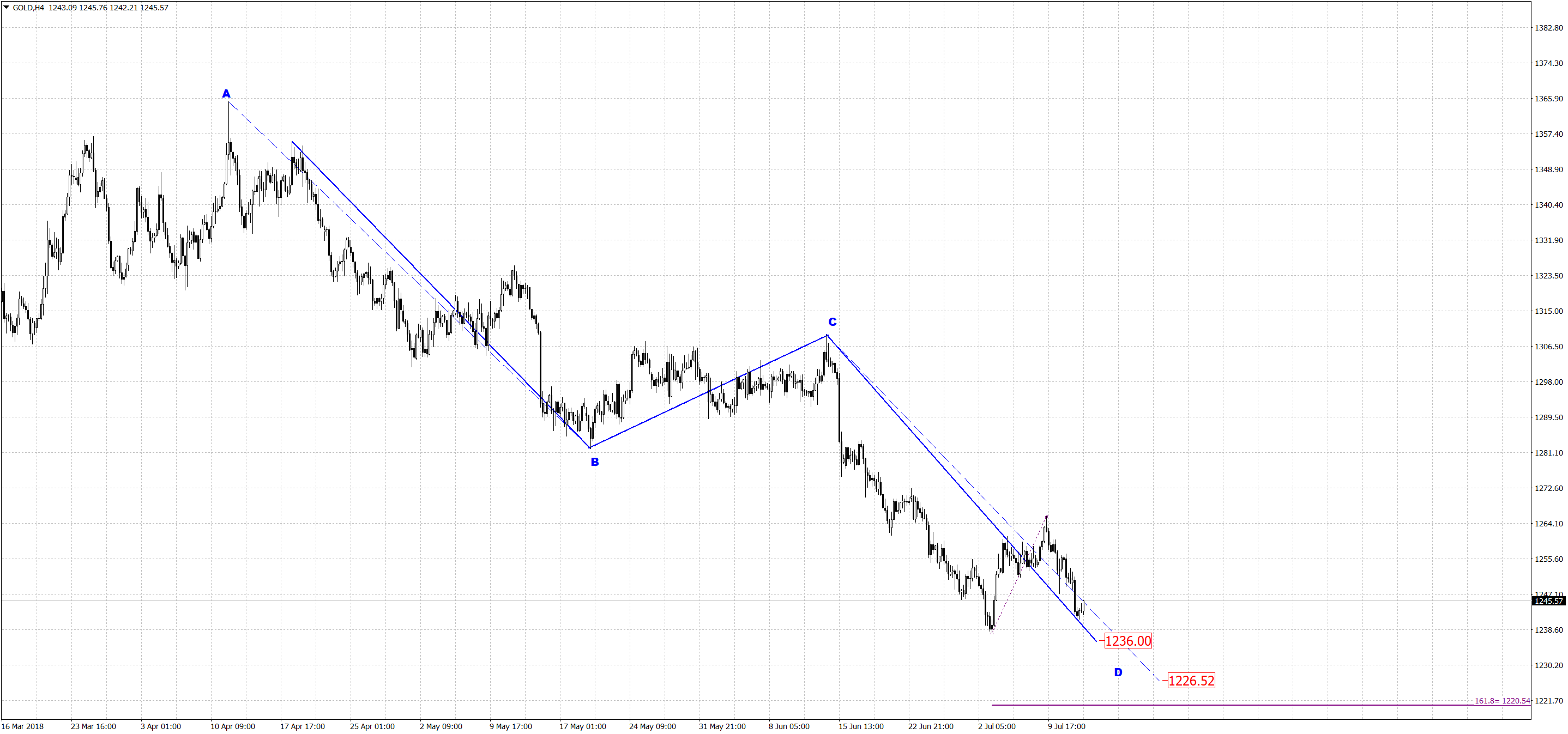 Gold Technical summary

Closing price: (1241.80)
Target price: 1240.50, 1238.80
Resistance: 1246.31-1248.80
Trend reversal price: 1266.90 / daily close
Comment: The minor trend for gold remains down with very recent action looking weak. Near term RSI average of 27 is approaching an oversold condition. The downside objectives for this formation range from 1240.50 to 1238.80, with a rally through 1266.90 needed to negate the pattern. Historical analysis of this minor swing pattern shows a definite bearish bias for today's action, with the odds of this market taking out yesterday's low in the next two trading sessions around 69 percent.