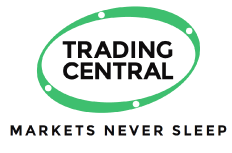 Because market never sleeps and successful forex trading requires investors to stay on the top of the market news and industry analysis on a constant basis.
To get a full scope of the market, technical and fundamental analysis should be provided in a real-time basis.
Therefore, FxGrow has partnered with one of the leading companies in the industry. Along with Trading Central we can offer our clients complete and professional daily market data and analysis.



Research platform Key Features:

Analysis & Market Data
Fundamental Analysis: Market news are studied and analyzed to get precise data
Technical Analysis: Certified market professionals use proven methods to analyze market movements
Trading Scenarios: Scenarios are created for both Long & Short positions.
Trading assistance: Key points are offered to assist the investor by entering and exiting the market Platform

Platform
Customized Access: Tailored to fit the needs of the investor
Newsletter Subscription: Receive market data directly to your email
Easy Access: One click from your secure client portal
Instruments: Choose from over 100 instruments

Charts & Indicators
Mathematical based Indicators: Indicators are created and tested using mathematical algorithms
Japanese candlesticks: Charts are based on Japanese candlesticks
Advanced screening tools