INTRODUCING BROKERS
& AFFILIATES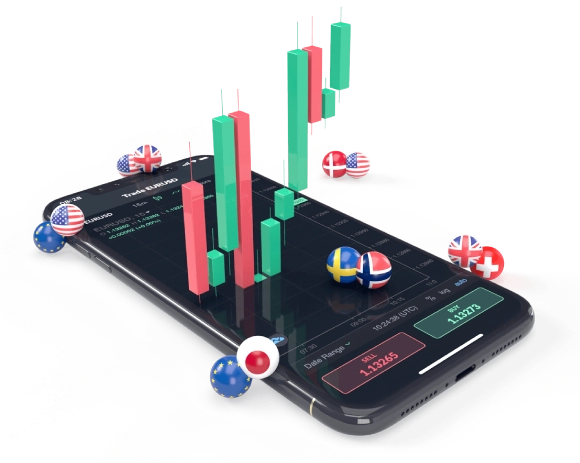 0 +
Satisfied clients
around the world
0 +
Loyal institutional
clients
0 +
Tradable instruments
and crypto assets
0 +
Global awards
around the world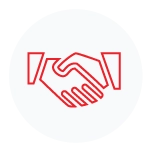 Introducing Broker (IB) Program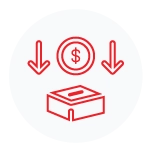 Forex Affiliate Program
Earn money with FxGrow from our affiliate program. As an affiliate, you are spreading the word about our platform and getting compensated for the traffic you drive to our website.
Multiple Partnership Bonus Offerings
With the right partnership program, you're helping your audience do what they have been contemplating to do all along

Up to $25/lot
With rebate payouts of up to 25 dollars per lot, you can earn signicant earnings from your clients' trading activity, regardless of market conditions.

Daily rebate withdrawals
Our platform offers daily rebate payments, ensuring that you receive your earnings quickly and efficiently.

Dedicated account manager
Our dedicated account manager is your personal point of contact, providing you with personalized support and guidance throughout your journey.

Next generation IB Portal
Our next-generation IB portal is designed with a user-friendly interface and intuitive navigation, ensuring a seamless and efficient user experience

Marketing tools and materials
Whether you're looking to generate leads or increase brand awareness, our marketing tools and materials can help you achieve your goals.

No limits on commissions
Unlimited earning potential for your hard work and dedication.

Multi-level IB reward system
Our platform features a multi-level IB reward system that incentivizes and rewards partners for their performance.

24/5 Customer Service
Our customer support team is available 24/5 via phone, chat, and email to help you with any questions or issues you may have

Real-Time Reporting
Our real-time reporting feature provides a clear picture of your data, allowing you to make informed decisions that drive results.
You can cash your rebates via several payment methods





Become an FxGrow Forex partner and rake in profits
Would you like to become a linchpin for budding Forex traders?
Introduce them to FxGrow and be rewarded as new people come. You can now earn a commission every time traders choose us as their execution and Forex trading provider.
FxGrow is renowned for high-standard brokerage services that people unconditionally trust when trading currency pairs, futures, and CFDs. It's easy to showcase why newcomers may want to choose us over other Forex trading service providers even if you have never introduced anyone to the Forex world before. With the right partnership program, you're helping your audience do what they have been contemplating doing all this time.
You can also enter into partnership with us as an affiliate and then change gears to become an IB if you meet FxGrow criteria. Ready to work together?
Introducing broker (IB) program
Best for seasoned partners
Another way to generate profits with FxGrow is to take on the role of an IB. Our introducing brokers are compensated for all buy/sell activities of the traders they shepherd to our platform. As an IB, your earnings are calculated on a rebate basis with no upper limits, meaning your referrals can literally grow your fortune.
You can't go wrong with our IB program if you:
Are adept at trading and willing to guide individual traders
Have built connections with would-be traders through your own programs or courses
Are experienced in portfolio management or financial consultancy
Have an eye for trading signals and other market fluctuation triggers
Are all for helping traders online or meeting them in person in your area
Being a Forex introducing broker isn't about referring a trader to FxGrow and forgetting it. You'll need to stay in touch with whoever you draw in to oversee their trading strategies and collect your commission as they trade.
To help you be a better IB for FxGrow, we'll provide you with:
Resources and how-to guides on the functionality of our platform
Real-time analytics tools to monitor the decisions and results of the traders you introduce
Follow-up tools to connect you and traders
Detailed reports and IB commission calculators
FxGrow IB partnership is one of the best introducing broker programs out there. That's because you can bring in as many traders as you can and rake in money in rebates for every trading operation. In other words, your earnings go up in direct proportion to how many people you introduce.
Forex affiliate program
Best for inexperienced partners
One way to earn money with FxGrow is to register for our affiliate program. As an affiliate, you're only spreading the word about our platform and compensated for the traffic you drive to our website.
No guidance, assistance, or recommendations are required on your part. Our Forex trading affiliate program is a perfect partnership option if you:
Have cultivated a large online audience on your website, blog, or social media
Think your audience may be interested in Forex trading
Want to share educational materials for trading and refer people to an established broker
When you join the FxGrow community of Forex affiliates, you can expect:
Financial rewards for every person referred to FxGrow from your website, blog, or social media
A pool of shareable resources and tools that can help your audience get started
Expert support for your affiliate campaign
Affiliate content, landing pages, and other essentials to back your referring performance
As our affiliate partner, you can also keep tabs on your referrals using FxGrow analytics tools. We ensure uncompromised transparency over how many people land on our website by following your links so that you're paid fairly.