You can access actionable trading plans derived from a unique combination of registered market analysts and automated quantitative algorithms.

FxGrow has partnered with Trading Central; a global leader of financial market research and investment analytics, to add extra value to our free services that equip our clients with the Forex trading strategies and resources they need to make informed investment decisions.

As an FxGrow live client, you will have access to detailed technical analysis reports on currencies and indices covering different time frames to address different online trading strategies.


Our Mission Is Educating, Engaging & Empowering Our Investors
Professional Market Research, Educational Materials & Analytics Tools
Empowering our valued investors to make confident trading decisions through directional insights
Necessary Technical Details of Assets on Mt5 Platform
Providing clear understanding of trading scenarios and ideas to time your entry/exit points.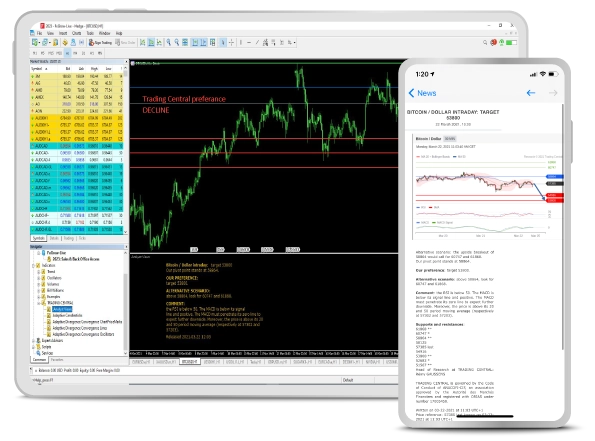 Cryptocurrecies

Commodities & Energies

Forex

Indices & Cash Indices
Award-Winning Top-down Methodologies & Professional Independent Opinions
Keeping our investors updated with 24hr multi-assets coverage for moments that matter.

Unlimited watchlists and alerts on any key changes to the price.

Time-trusted candlestick patterns with expert filtering

Adaptive Divergence Convergence
Offers more timely signals & guarding against sideways movements

Powerful filtering options to find any suitable investment opportunities