| Portfolio Managment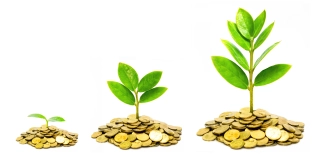 Why Portfolio Management Services can be of high value for Investors?

While portfolio management isn't something new, there are a lot of people who are new to it. Whether you are interested in making an investment, or perhaps you are seeking to diversify your existing portfolio of investments, then Portfolio Management might just be right for you. So, we are going to take a look on how these services work and who they might be good for.
What is exactly Portfolio Management?

Essentially, and as the name suggests, Portfolio Management is the management of a variety of investments by a professional. It is also commonly referred to as Wealth Management and Asset Management, terms you may have already heard of.
In the context of forex and CFDs trading, this would basically mean that a professional trader would trade these instruments on your behalf. Such professional traders do so for a catalogue of traders, and will often publicise trading reports or other data to show how successful they have been in the past, and to build your confidence in their competence.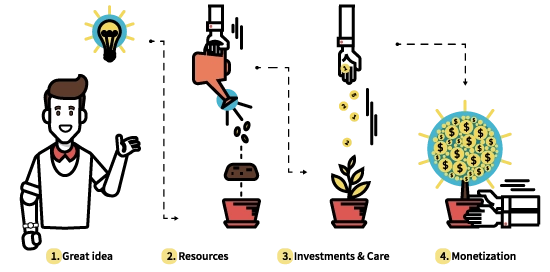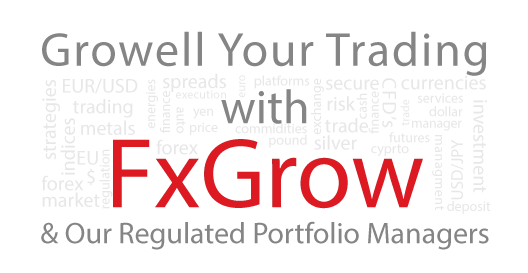 What type of investors should be looking for Portfolio Management services?
There are two common misconceptions about Portfolio Management services.
Service exclusive to high-roller investors who let professional traders manage their millions.
Service geared towards investors with little to no trading experience, so that a professional can do the trading on their behalf.
While each of these scenarios are actually true, Portfolio Management services are also available to any other kind of investors, and all can benefit greatly from them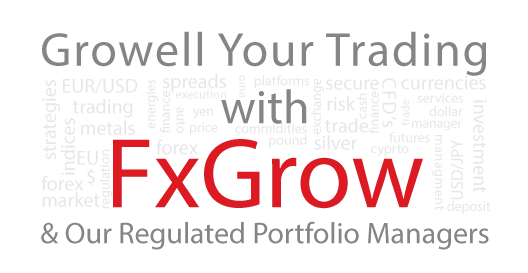 What to take into consideration?
You should be mindful of your goals as this will drive your decision making. What level of return you would expect? Over what period of time? Of course, there is a level of risk involved, similar to any kind of investment, and there are no guarantees.
Therefore, you must do your research, check the performance history of any Portfolio Manager you are considering, and check the level of diversity in the trades carried out.
Finding a reputable Portfolio Manager who works with a legitimate and regulated broker, is absolutely essential. Steer clear of unproven Portfolio Managers who make outlandish performance claims, no matter how tempting they may be.
The cost of the service is certainly another important consideration to make. Typically, there are two ways in which you could be charged for the portfolio management services:

The first is a simple flat fee which is payable directly to the Portfolio Manager on a periodic basis, irrespective of their performance.
The second is tied entirely to their performance. Whilst this may potentially cost you much more, the benefit here is that it is only payable when a profit is actually achieved, and would depend entirely on the level of any such profits.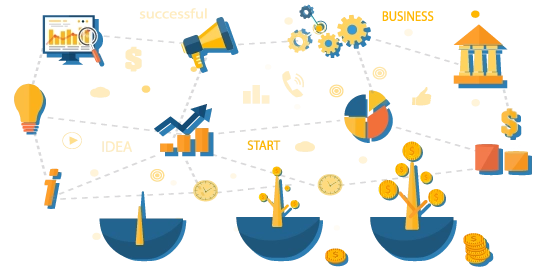 Fxgrow makes the service available to traders with a minimum investment of $50,000, we work only with licensed Portfolio Managers and the whole process is fully transparent, with no hidden or extra fees.
Our Portfolio Managers employ numerous different strategies depending on the instrument being traded. They maintain trading charts so they can clearly identify pattern formations such as channels, wedges, pennants, trend lines, etc. These are evaluated on a scaled basis, starting on a one-month, weekly, daily, and 4-hour timeframe.
We consider anything that could potentially affect global markets, such as fundamentals, technical analysis, we endeavour to identify support and resistance the level of demand for each currency, and any geopolitical dynamics.
Our primary goal is to protect client capital and deliver monthly returns based on the risk level specified by the investor from the first beginning. Meanwhile, clients retain sole control over account deposits and withdrawals, and can monitor the account(s) at all time.
Remember to do your research and choose a reputable Portfolio Manager through a regulated investment firm. Reach out to FxGrow today for
more information
and step by step support in getting started or send an email to
This email address is being protected from spambots. You need JavaScript enabled to view it.